I am, as a rule, always mistrustful of anything that needs to announce its own brilliance to the world. If you feel it is necessary to tell everyone that you are totally fabulous, the chances are you're not. Case in point: Donald Trump. Enough said.
And so it was, armed with a raised eyebrow and heart full of skepticism, I set off on my first trip to the self-styled 'Wonderful Worlds' of Whampoa Garden, just east of TST in Kowloon. The plan was for me and my little lad to check out the swimming pool there, have a bit of a mooch around this huge housing and shopping estate, and then tick it off our Hong Kong list, never to return. And yet, it just didn't turn out that way. One way or another, we just kept on sneaking back. And here's why:
1 – The chance to scatter some pins
My son was just three when we first took him bowling, and I expected a complete disaster – but as with most of my parenting expectations, I was, of course, completely wrong. He loved the hunt for the perfect ball, the crash of the skittles, followed by the amazing reappearance of the ball he had just worked so hard to dispatch – so we were delighted to find Thunderbowl, one of Hong Kong's rare child-friendly bowling alleys. There are mini bowling shoes for hire, lightweight balls, a contraption thina-ma-jinga to help with the actual bowling (stop me if I'm getting too technical here) and two of the lanes have bumpers too (top tip: make sure you get there early on a weekend to bag them). The fact that my young son consistently beat my points total, even though I was really trying – is the only thing I didn't love about coming here.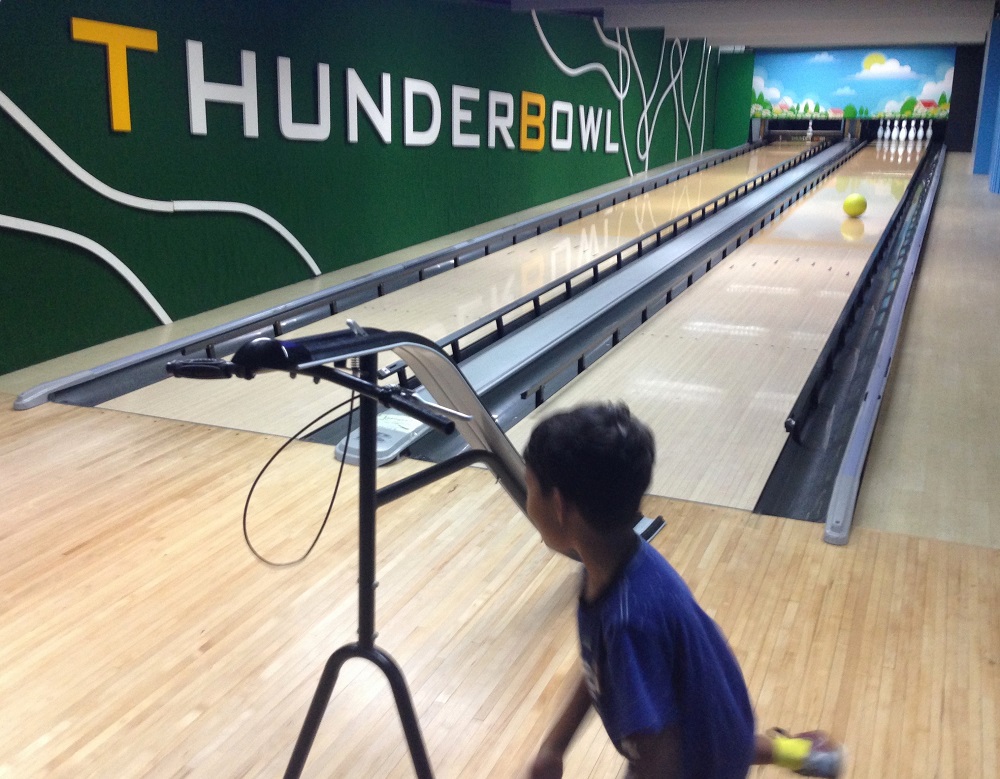 Thunderbowl, Shop 2, Basement 1, Site 8 Whampoa Gardens, Hung Hom, Kowloon, Hong Kong
Opening Hours: 10.00 – 01.00 daily
Price: Dependent on time and day, see the the price list for full details
2 – Plenty of indoor play
I have written before about the palace of sensory overload that is Jumpin Gym USA, in my post about play-areas in Causeway Bay. Well, the Jumpin Gym in Whampoa Garden cranks this up to a whole other level.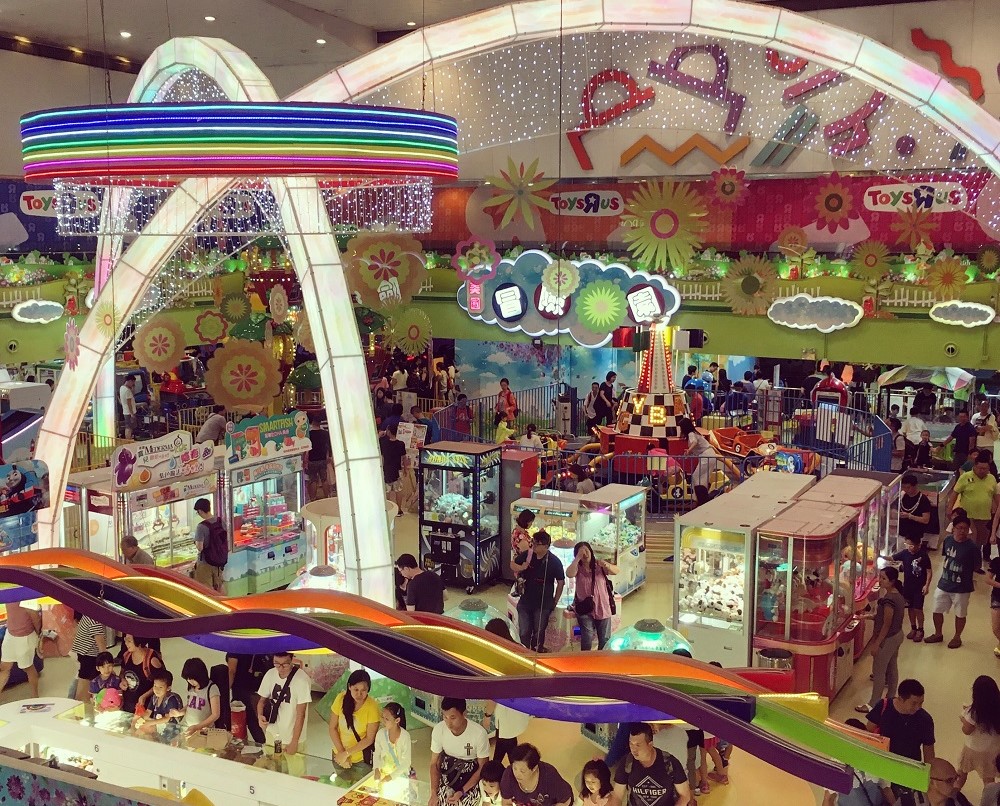 However, don't let the noise of slot machines and flashing neon lights put you off entirely, as this branch also boasts some really fun rides and a fair-sized soft play area. The bouncing cars, spinning honey pots, little train and frog hopper rides are great for kids aged around 3 upwards, and at a fraction of the price of Disneyland, with often hardly any queues – this is a great trip out for young thrill seekers. Oh and if you haven't had your bowling fill – there is a fun little bowling game as well.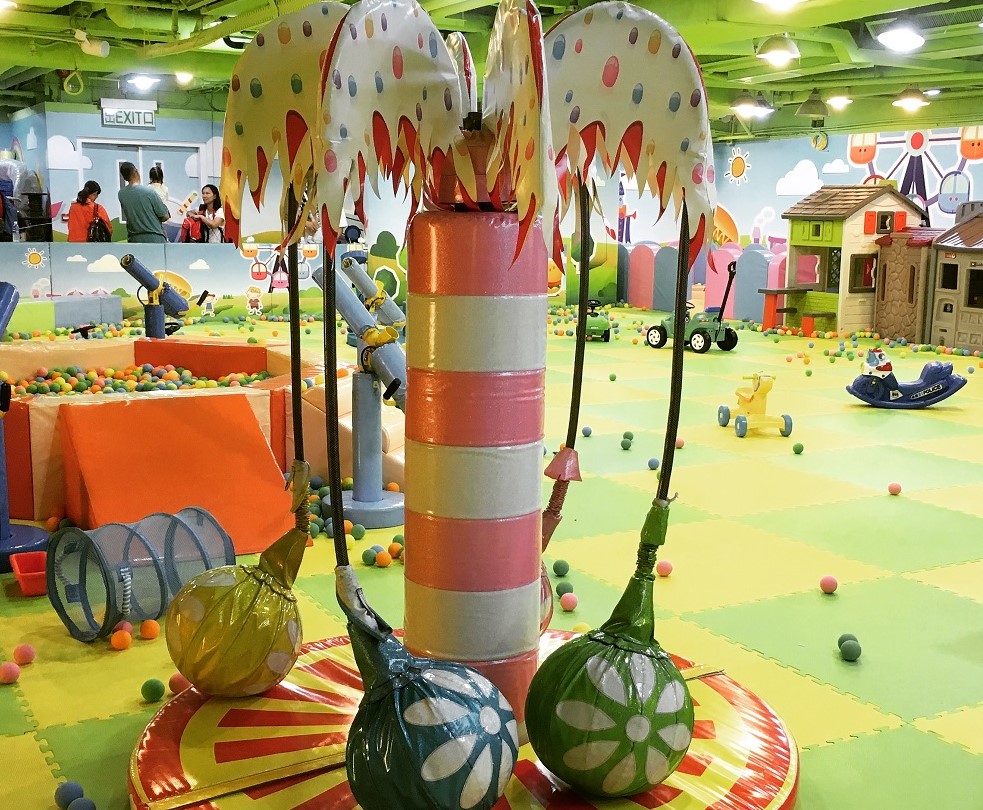 Just be warned that there is an over-complicated system of tokens and prize tickets – although if you plan to just visit the playroom and test out the rides you can by-pass this by buying a special voucher for HK$120. And for good or ill, you'll also find a good-sized branch of Toyrus close by, as well as a whole host of other shopping options.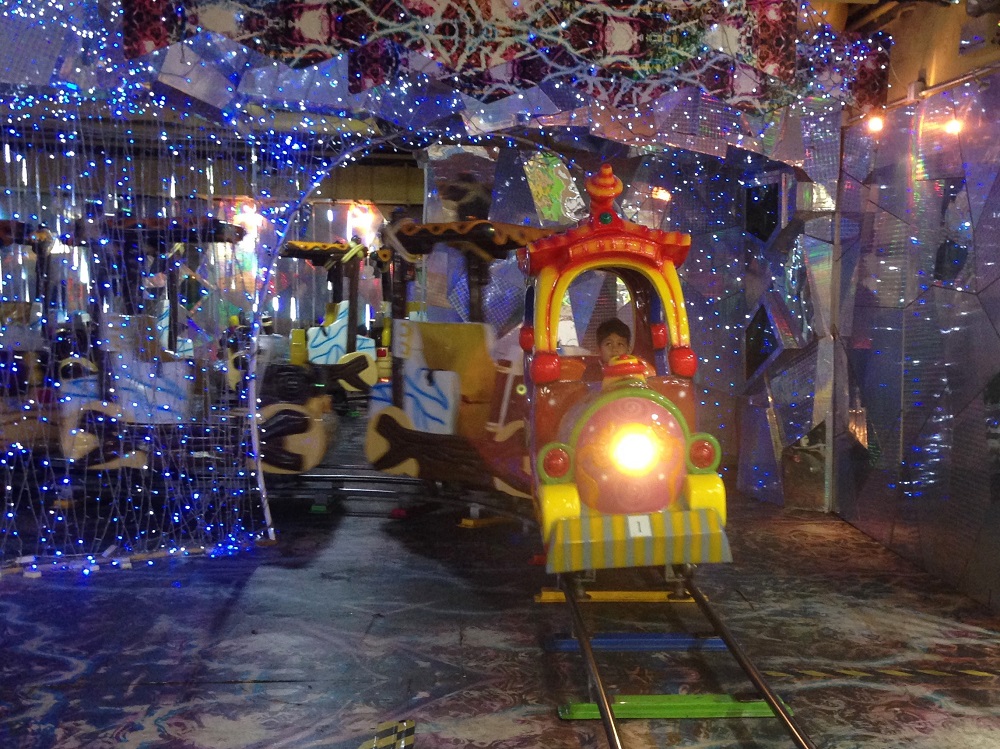 If this is all a bit flashy for your taste, there is also a branch of Playhouse close by, which is a great option for little ones who like a ball pit and some ride-ons.
Jumpin Gym USA, Shop 2B2, 2nd Basement, Treasure World, Site 11, Whampoa Garden, Hunghom, Kowloon.
Opening Hours: Can vary, call +852 2362 2555 for up-to-date information
3 – And great outdoor play too
The Whampoa area of Hung Hom is the home to two fairly small but fun playgrounds. The larger Hutchinson Park is a pretty space, with a decent range of play equipment, whereas Tai Wan Shan Park has some boat-themed apparatus, a couple of swings and excellent harbour views.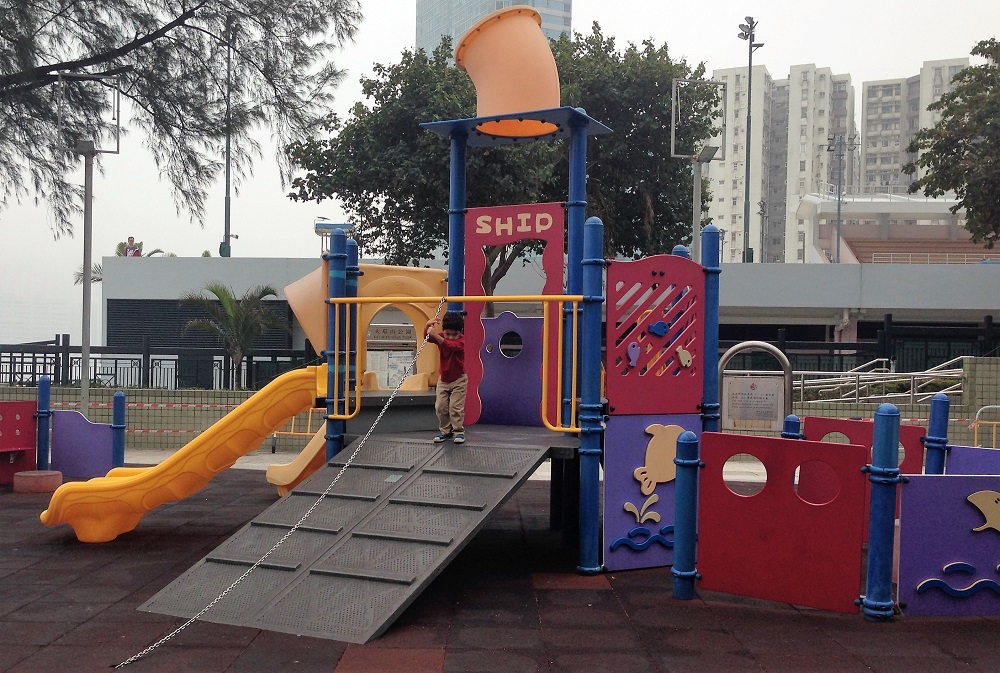 4 – A pool with a view
So, as I say, what first lured me to this part of town, was my quest to visit all of Hong Kong's public pools (which I never quite completed, by the way). Tai Wan Shan Outdoor Swimming Pool isn't one of the best when it comes to play equipment – there are three shallow leisure pools which feature a couple of novelty animals that spray water and a very small rainbow slide – but the main pool here has an absolutely stand-out view of the harbour across to Hong Kong Island, and that alone made me glad that we had come for a splash here. The three training pools are also perfect for young kids who are ready to test out their swimming prowess without their armbands.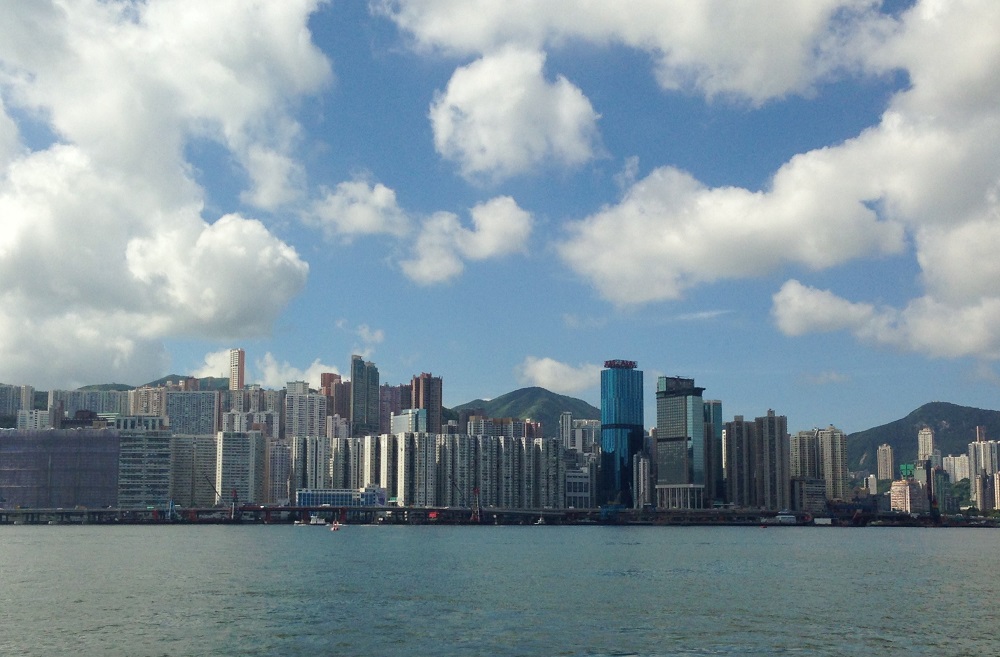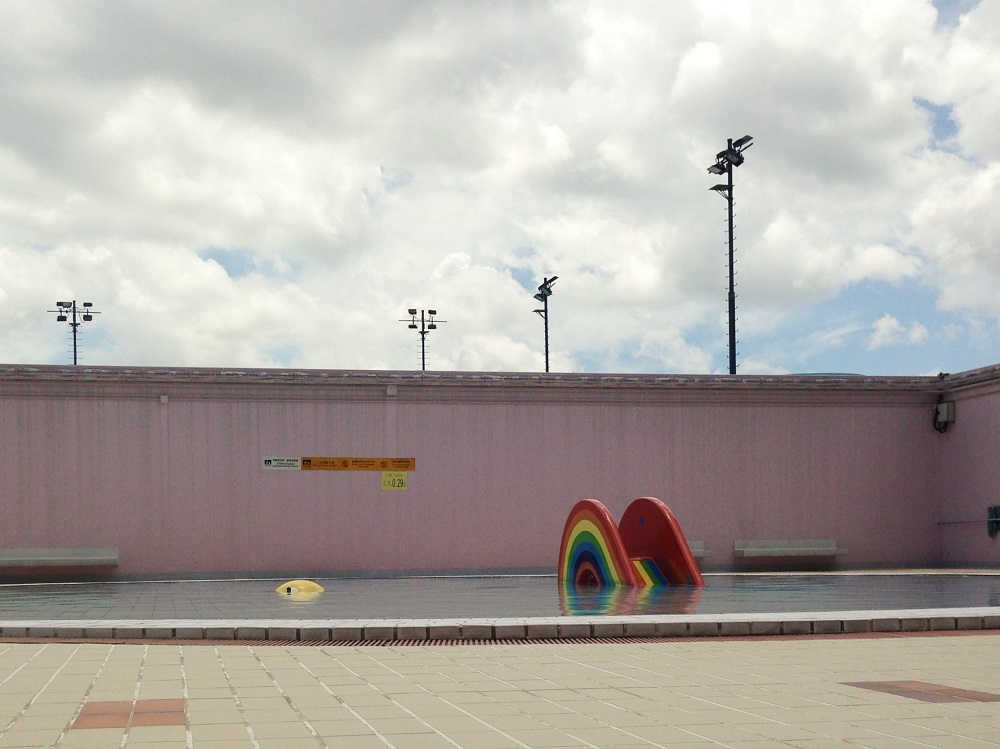 Tai Wan Shan Swimming Pool, 7 Wan Hoi Street, Hung Hom, Kowloon.
Opening Hours: Open April – October, 06.30 – 12 noon, 13.00 – 17.00, 18.00 – 22.00, closed Thursdays for cleaning, unless Thursday is a public holiday and then cleaning will take place on Friday.
Price: Adults pay HK$19 on the weekends and bank holidays, whereas children pay only HK$9 to get entrance to one of Hong Kong's public pools. On a weekday, the price drops to HK$17 and HK$8, respectively. Children under the age of three are free!
5 – Good grief! Who parked that thing there?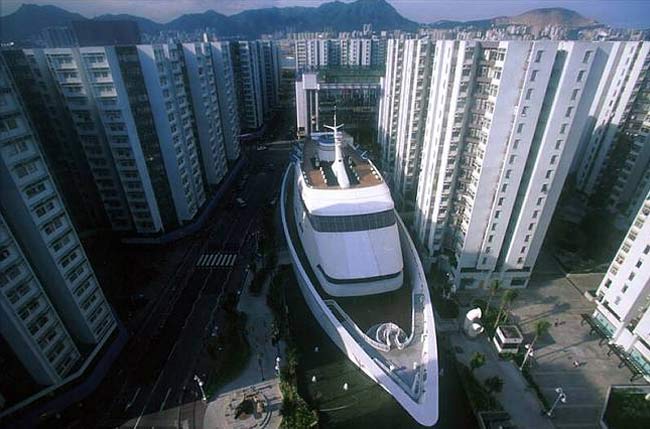 Photo credit: Boreme.com
Yep, that's right, in the middle of Hong Kong's most densely populated housing estates there is a flippin' massive boat. Or rather, a shopping mall shaped like a flippin' massive boat. And if you don't think that makes a place worth visiting, then quite frankly, I suspect you and I will never be friends…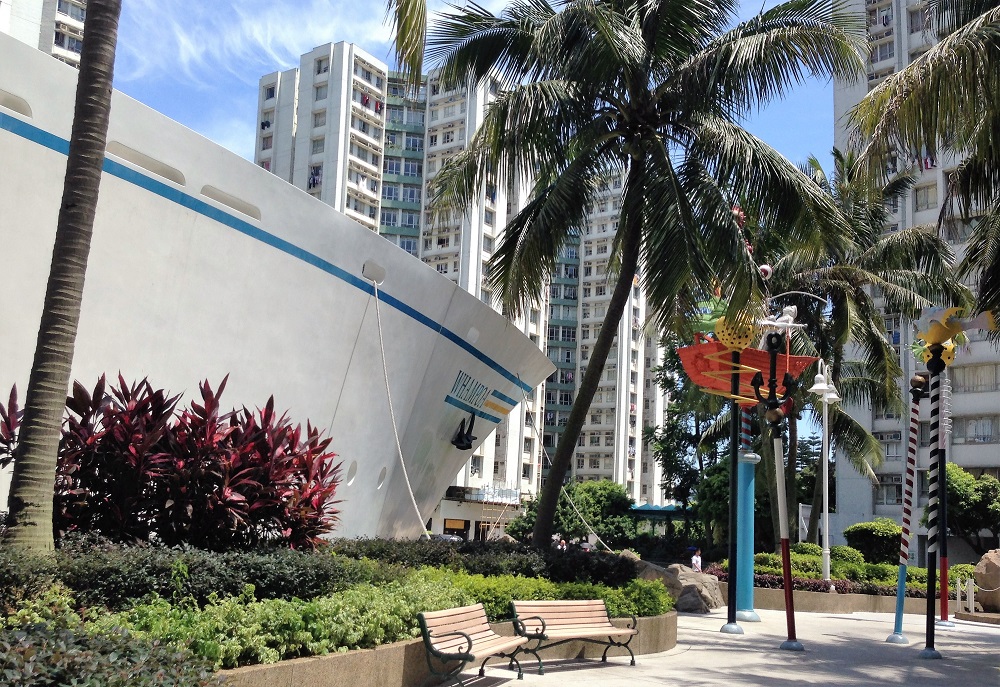 Not only can you ogle at this anomaly from the ground, and shop at the Japanese department store Aeon in the interior, you can also climb up to the top 'deck' and again take in a rather splendid view. My son also enjoyed using some of the boat as a slide, although I suspect that wasn't strictly allowed.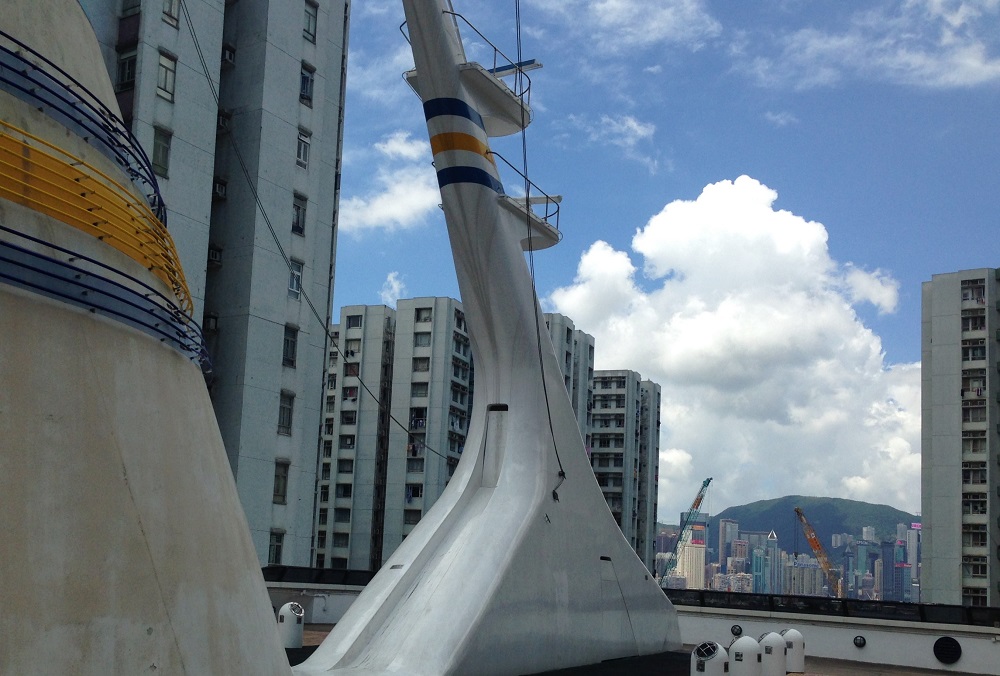 Hunger Pangs?
It took me a while to work out where was best to eat in Whampoa. There is, of course, Café de Thunder at the bowling alley for a plate of noodles or a sandwich – although if you go to the next door block (Whampoa Garden Site 8), there is a whole host of other tempting options. We pretty much always ended up eating Vietnamese noodles, skewers and salad at Chao Chao, although Kitchen J and Little Teawood Taiwanese Café and Restaurant, are also good options.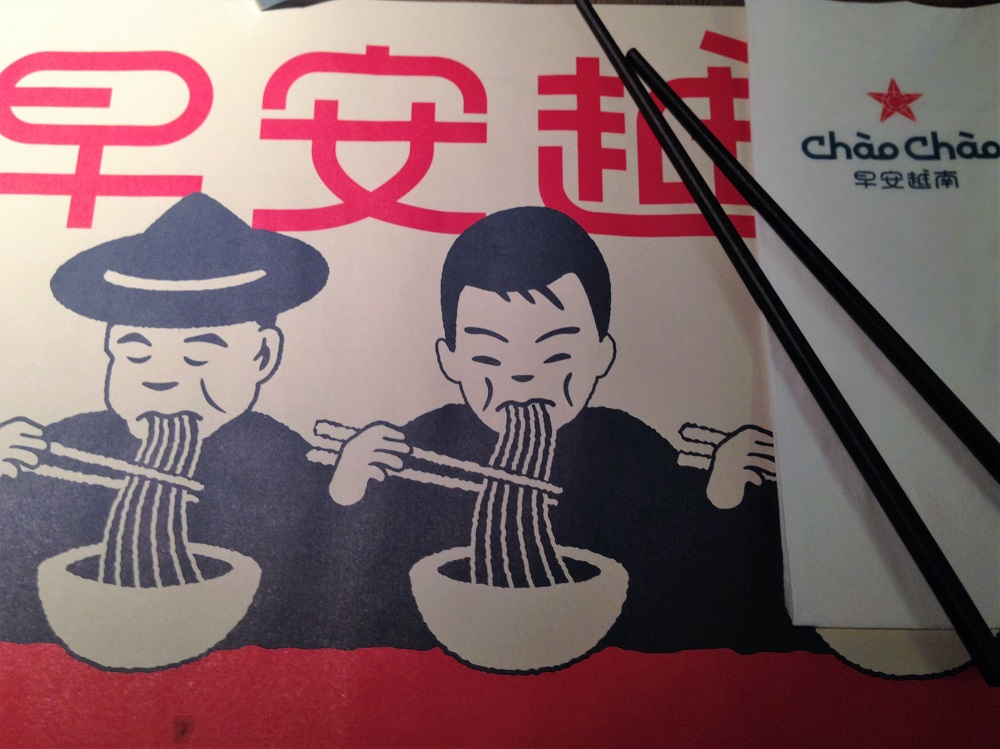 Alternatively, if you can't be dragged away from the Whampoa Cruise Liner – you can in fact dine onboard! Sportful Garden Restaurant serves decent enough dim sum, and there is a huge old fish tank, if you need a little entertainment between courses. Just make sure that if you are heading there on the weekend you turn up early, as there can be some major queues.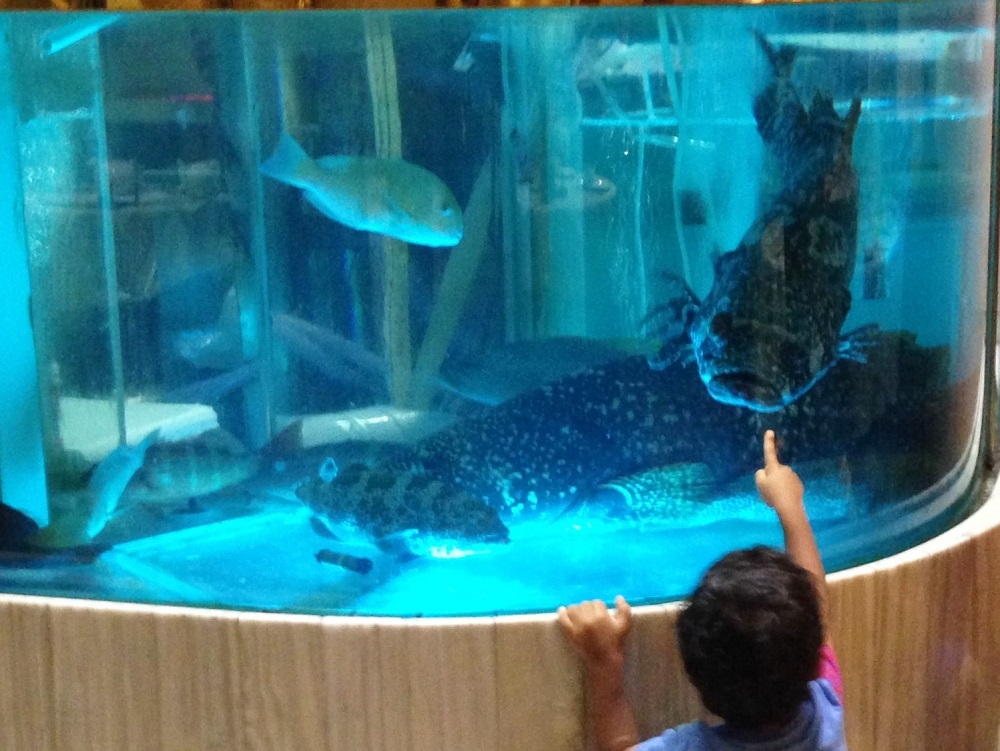 Getting There
Whampoa is now on the MTR, just take the green Kwun Tong line, which has an interchange with the red line at Yau Ma Tei. Alternatively, from Hung Hom station, you can either walk 15 minutes or jump on the number 6 bus. If you are coming from the island, however, the fun route is to catch the ferry from North Point Ferry Pier. This has the added bonus of a bit more fish-watching as well as a fun harbour crossing.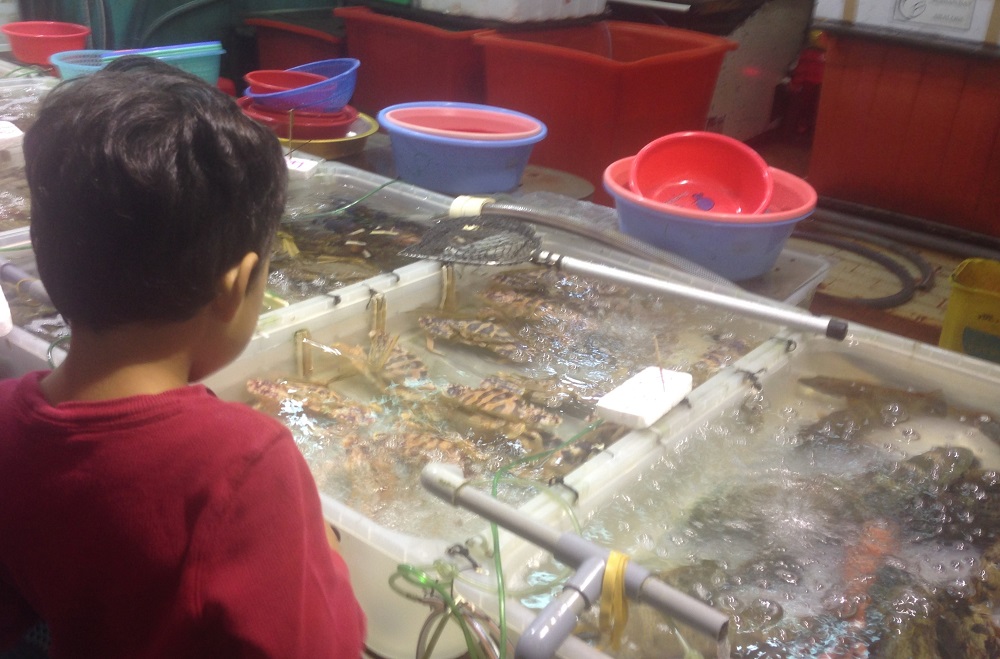 Or, of course, you can just jump in a cab. If you are driving, find more information about parking here.