This exhibition has now closed.
It was Saturday morning, and we were idly wandering around the picturesque Kampa area of Prague, ocassionally stopping to feed the ducks, when the drizzle started. I smiled. For once, I had a wet weather plan up my sleeve. And what's more, our refuge from the rain was within walking distance. "Follow me," I said to my slightly damp family. "I know how to kill a bit of time before heading home for lunch." And without a thought for what I was doing, I led my husband, 5 year old and toddler off to the gallery at Malostranska Beseda to the new interactive Magické Vikýře Play exhibition.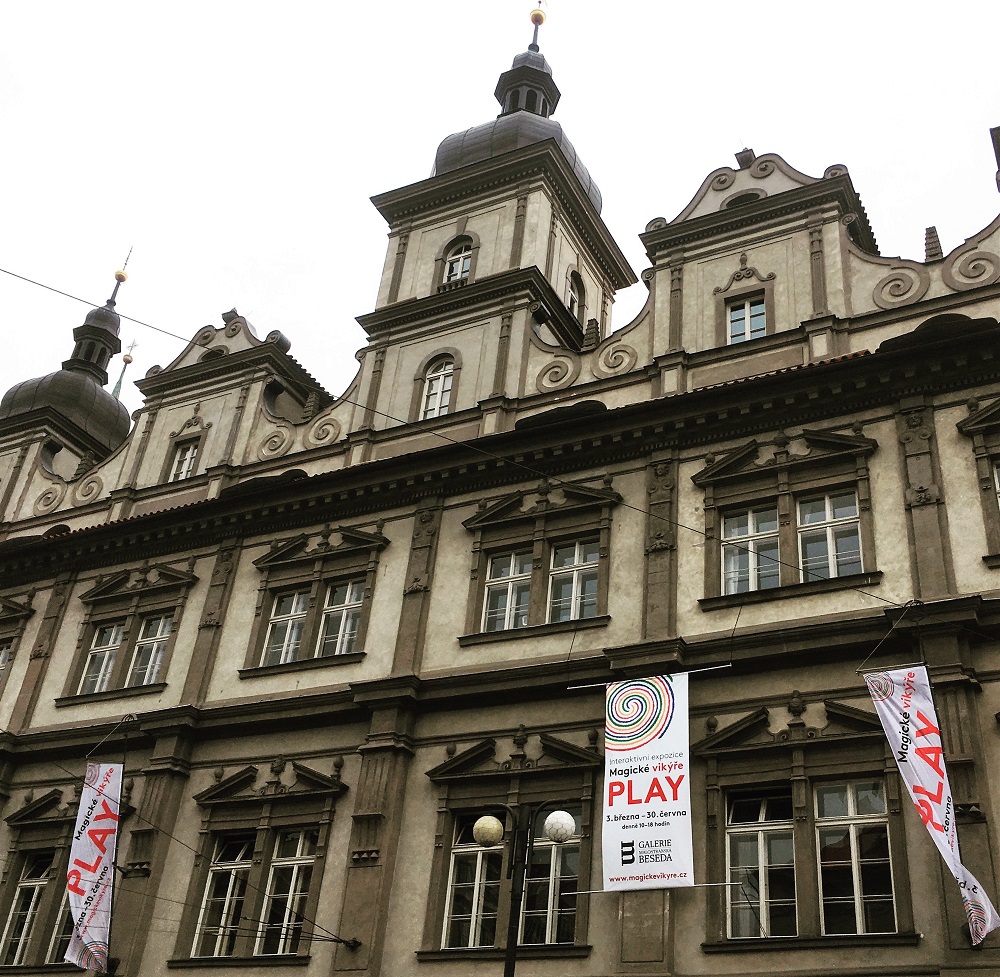 My smugness didn't last long though. As soon as we entered the beautifully lit space, full of wonderfully tactile installations, I could tell we were somewhere special, somewhere my children would adore. I inwardly groaned.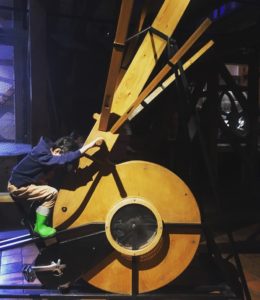 This hadn't at all been what I was hoping for… You see, I had far too many things to write up for the blog already. My phone was weighing heavy in my pocket due to the ridiculous number of photos on there that needed to be sorted, resized and filed. And here I was, having frivolously wandered into something that clearly needed photographing and sharing.
The more I saw, the worse it got. Raised platforms, housing musical instruments, that also allowed you stunning views over Mala Strana's rooftops. The chance to play with water, light, magnetic forces and reflections. All simple and low-tech, and utterly mesmerizing. I am not sure I've ever so begrudging had such a good time.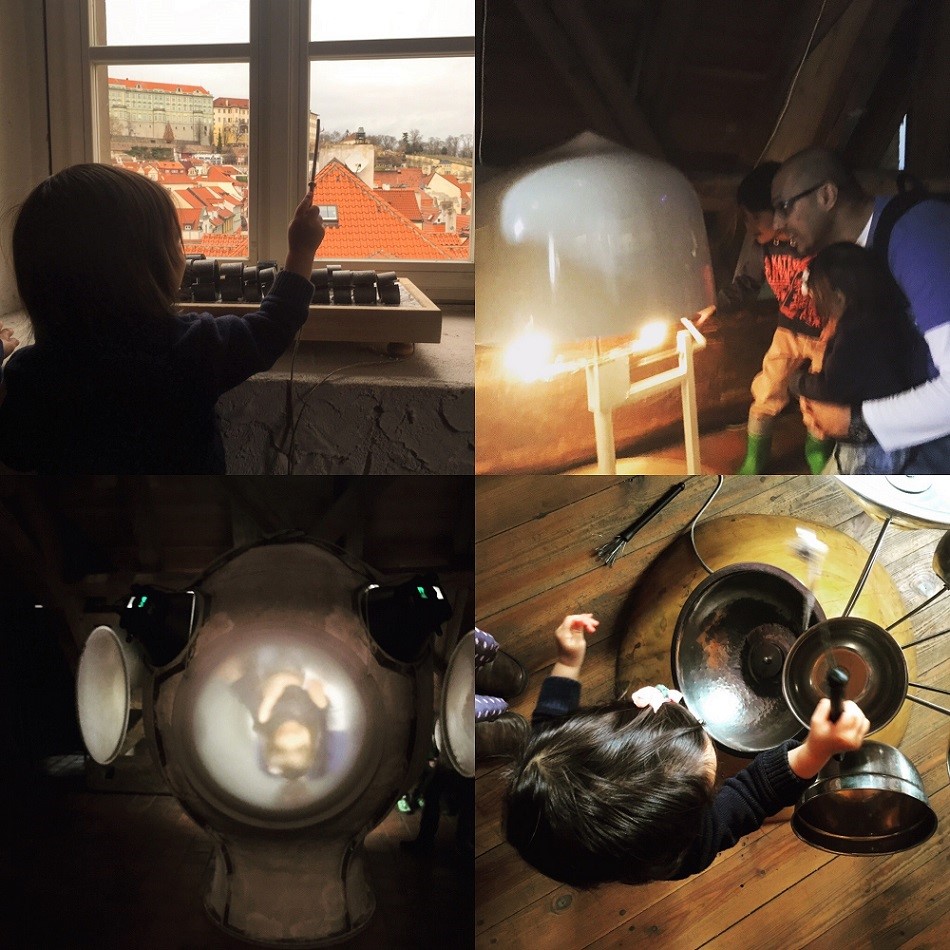 For the sake of brevity, here are just a very few things to know before you go…
Open daily, from 10.00 – 18.00.
Standard price is 130 CZK, concessions are 75 CZK, and you can purchase a family ticket for 325 CZK.
We spent roughly just over an hour here, although my son probably would have been happy to stay a little longer.
Here is the layout of the exhibtion, for more detailed information about the installations and the artists behind them, do visit the website.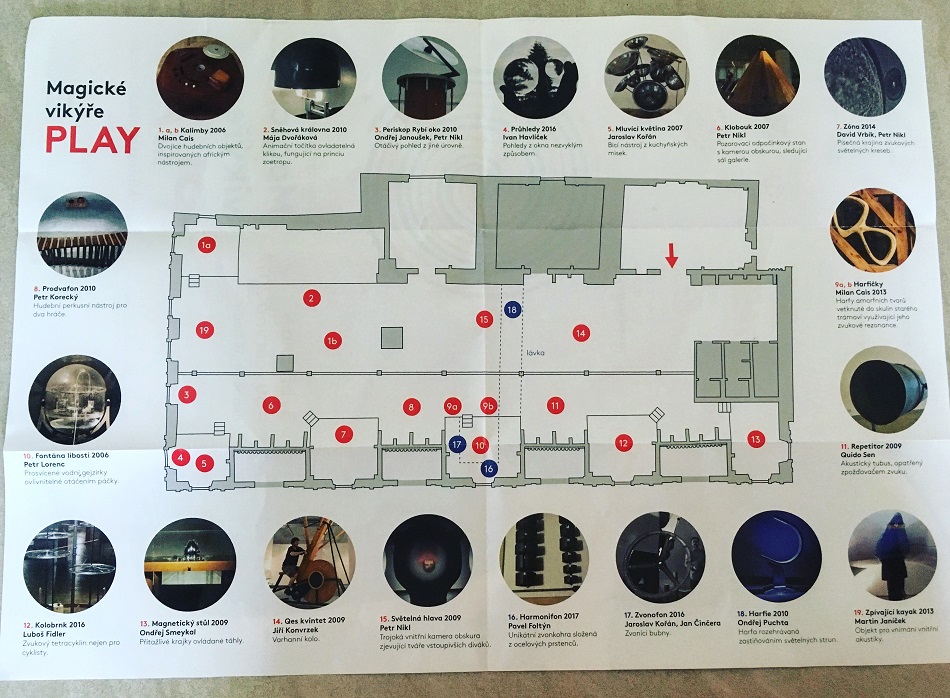 If you are in need of a quick, easy snack, there is a good sized Starbucks just across the road, which also has a highchair.
To get there, you can take the metro to Malostranska (green line A) and walk for 5 mins, or jump on the 12, 20 or 22 tram to Malostranksa Namesti, and the gallery is just across the road.
If you fancy combining your visit with a bit of sightseeing, you are in key territory, as the gallery itself sits on a very handsome square, and you are also just around the corner from Charles Bridge and the oh so beautiful Kampa area – with its river-side view, little canal, and playground. The colourful John Lennon Wall is also in easy walking distance.
The exhibition runs until the 30 June 2017.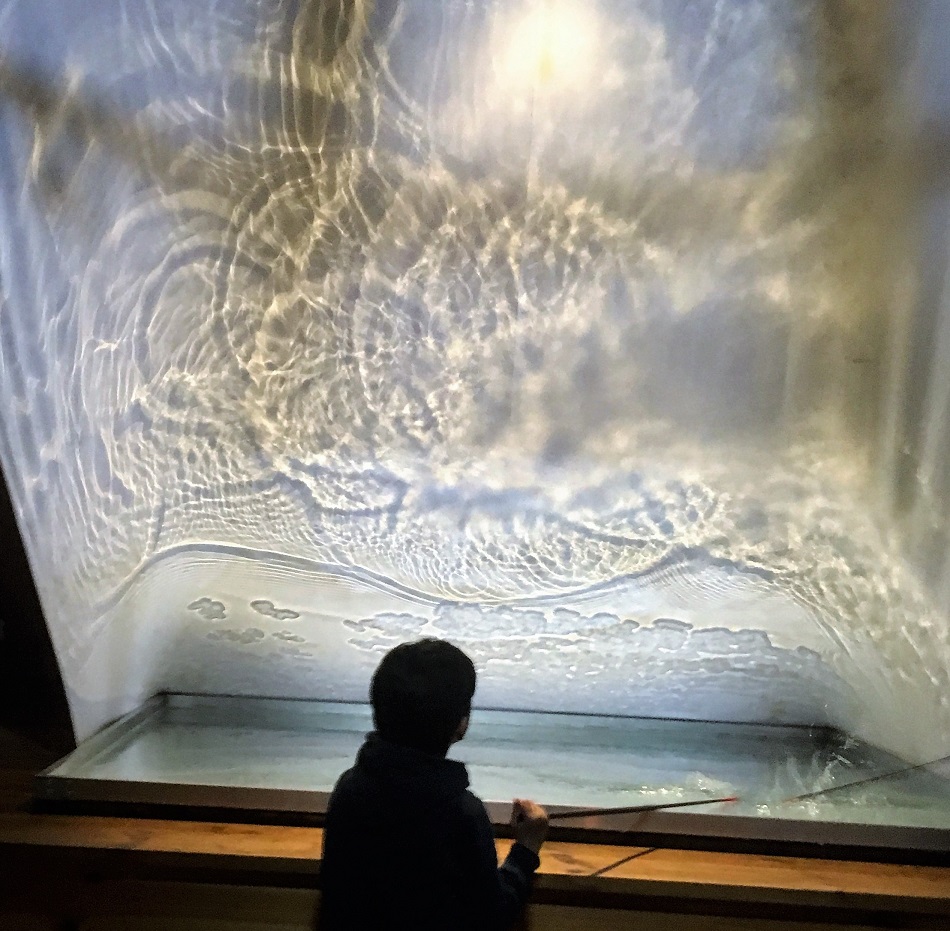 Anyway, don't say you haven't been warned – it is all (annoyingly) quite magical! And if you want some more inspiration for things to do on a rainy day, you might want to read about my other favourite child-friendly Prague museums.
Magické Vikýře Play
Malostranska Beseda
Malostranské náměstí 21/35
Praha 1
info@magickevikyre.cz
As seen in: