Having visited Prague a couple of times during its colder months, I thought I was prepared for our first full winter living here. After all, I had braved the city in below-freezing temperatures before, and I knew the shock of the cold wind and the vital importance of cocooning yourself in a jumble of layers.
But I think, deep down, my head was still full of cozy memories of warm hotels with sumptuous goose-down duvets, velvet curtains and beautiful views out onto frosted baroque rooftops. Of mornings spent clipping up cobbled streets in winter boots, ducking into small, dimly-lit pubs, to warm my hands on mulled-wine. And of time passed by exploring sparkling Christmas markets before heading to elegant art nouveau cafés to sip on thick, sweet hot chocolate. Oh yes, I understood that Prague could be cold, but my fading, idealized memories had warmed it up a little.
Of course, once actually living here, with two young children at my side, I have never again quite found the Prague of my pre-kids mini-break memories. Not to say that Prague can't still enchant me on a bright winter's morning, and that I don't still get a thrill from seeing the magnificent Christmas tree twinkling in the Old Town Square. But. Add to that scene a snotty-nosed toddler, who despite the biting chill still resists wearing her mittens. Or a 6-year-old with bundles of energy to burn, but a understandably less than enthusiastic attitude to spending his time either in an ice cold playground or a busy market. Well, as you can imagine, the challenges of winter become a little different. However, even though lazy afternoons of directionless pottering and leisurely café trips are now a distant memory, I have also enjoyed discovering a different Prague. One of world-class museums, galleries and theatres, as well as family-friendly shopping malls, retro cinemas and miniature railways.  So, this year, I come armed with much more knowledge and research to see us through the winter. I hope our favourite ways to avoid the elements may provide you with a little inspiration too:
Lose track of time in one of Prague's museums
It is somewhat surprising the number of small but excellent museums housed in Prague. In fact, it might seem verging on greedy. For lots of information about seven of the most interactive and child-pleasing ones, take a look here, and should you have school-aged children you may also want to peek at this post about the Prague on Fire exhibition. But then, on top of all of this, I have recently discovered two more.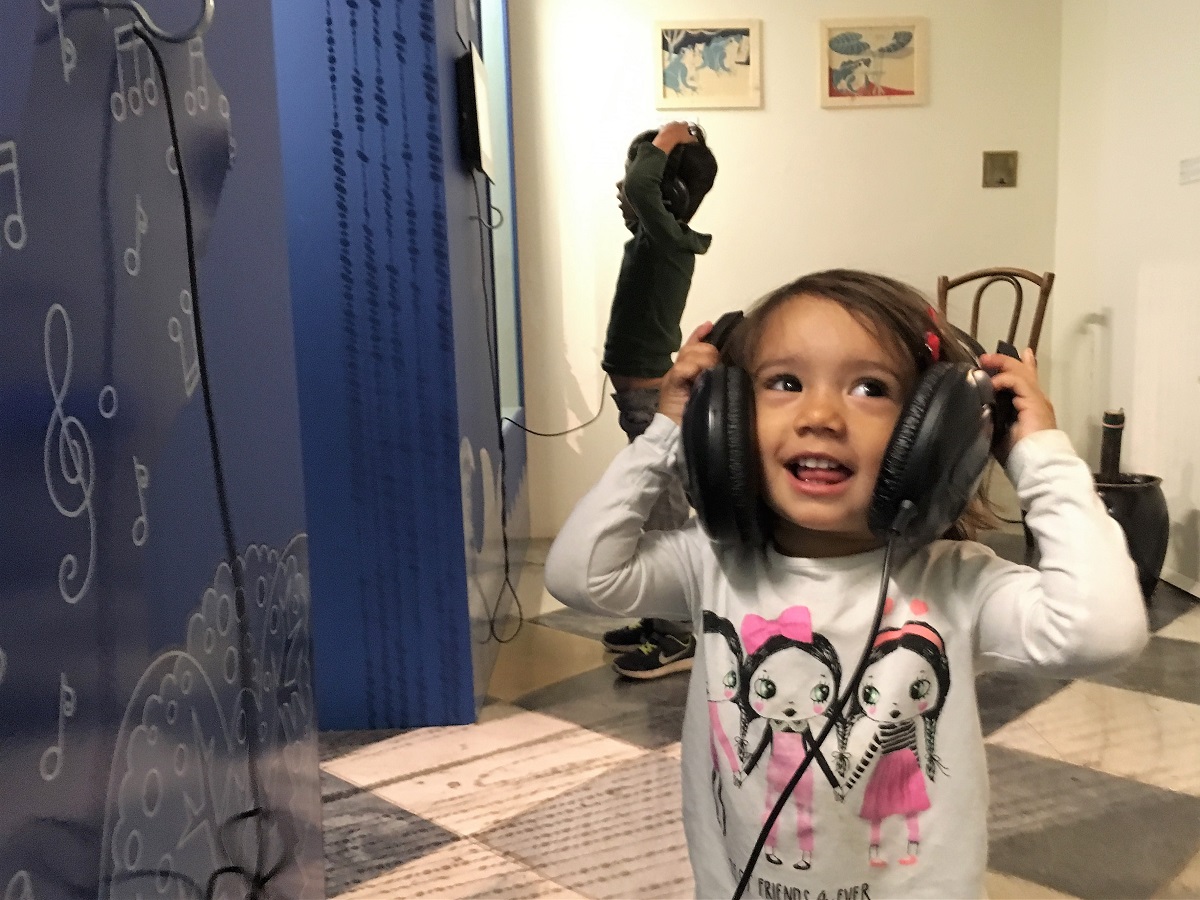 The Czech Museum of Music's new exhibition about Music and Fairytale runs until the end of February 2018 –  and with games, instruments, film and, unsurprisingly, a good amount of music –  is a magical place to explore. Add to this a large, beautiful permanent exhibition, and a cozy café, and it would be hard not to have a good morning out here.
Alternatively, if you are keen to learn more about the history of the city itself, a visit to The House at the Golden Ring is a must. Just off the Old Town Square, this is a real hidden gem of a place, featuring lots of interesting exhibits about the shaping of the city. With video installations dotted throughout, and a dedicated children's section on the ground floor offering lots of pretend play opportunities, as well as some books and crafts – this is sure to be popular with even the littlest historian.
Be inspired at a modern art gallery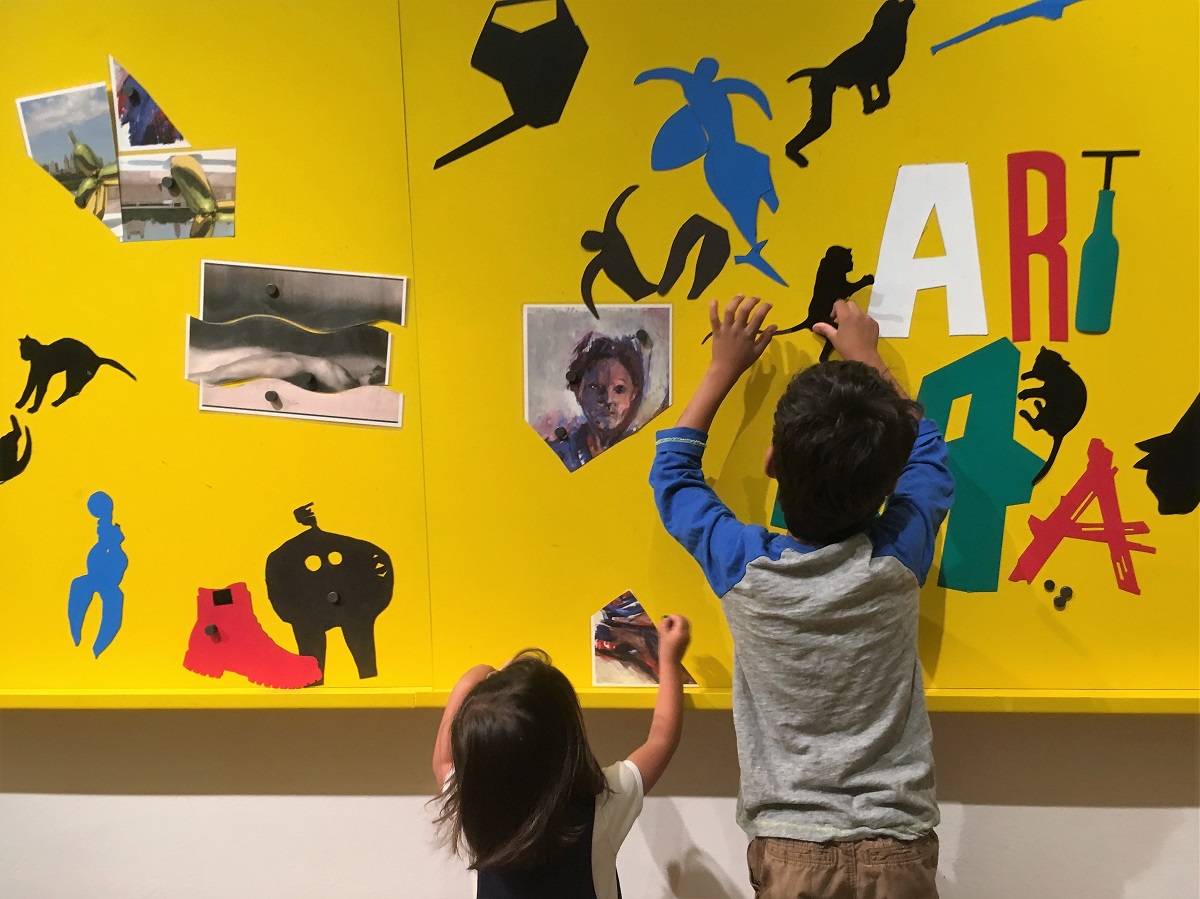 Although many of Prague's more traditional galleries are probably not best suited to curious little hands – a trip to the small but rather wonderful ArtPark at Galerie Rudolfinum is a great way to pass a creative hour and rather pleasingly, it is also free. Wooden blocks, a giant chalk board and magnetic pictures are all available for crafting a masterpiece, and older children can also enjoy using the tablets to create some colourful designs. Possibly even more excitingly though, on most Sunday afternoons, the gallery often runs free workshops for children of school-age – so their parents can explore the main exhibitions while their children work with professional lecturers to develop their own piece of art. Workshops are hands-on, although instruction will mainly be in Czech and reservations are advised, email: horak@rudolfinum.org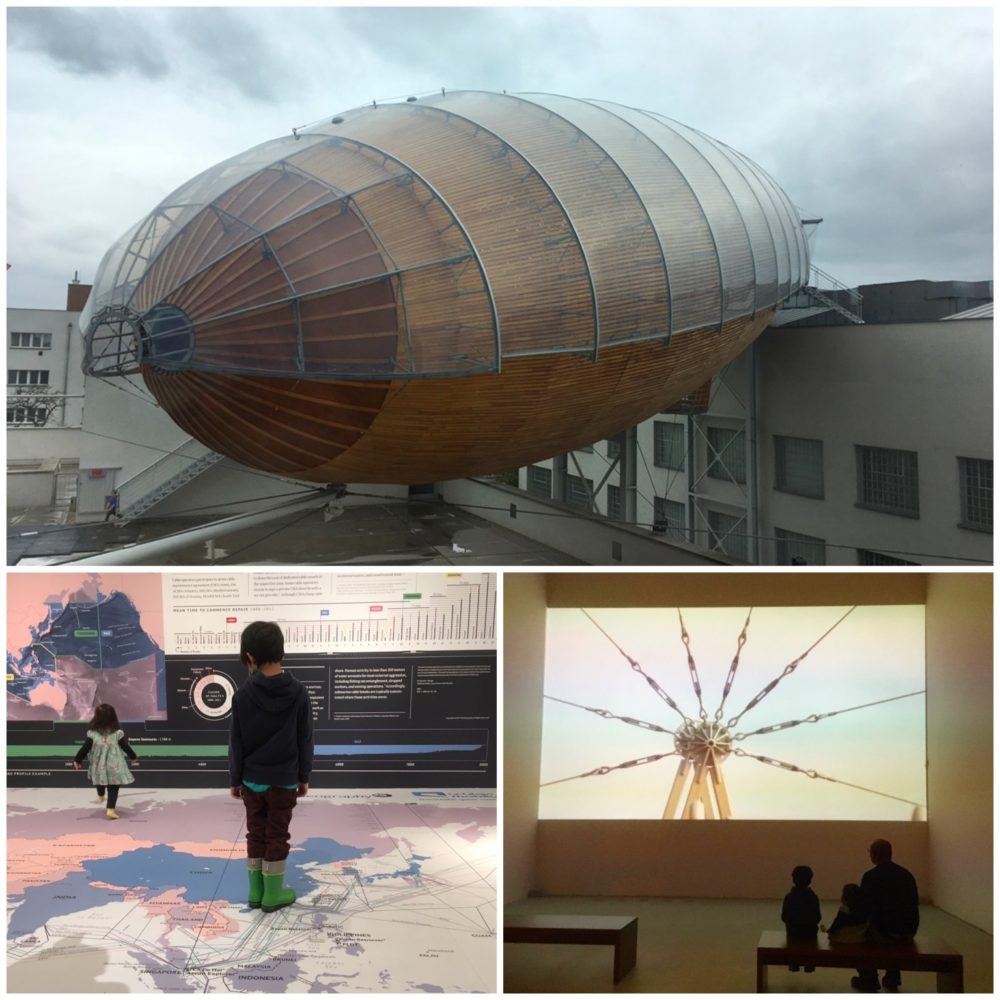 Another brilliant gallery for kids to explore is DOX. This Centre for Contemporary Art's innovative approach aims to display different perspectives on the world, and with inclusivity at its heart, it is hardly surprising that it has a welcoming attitude towards children. The ever-changing exhibitions here are often interactive in their own right, but older children may also enjoy exploring their surroundings through The Gallery Game, a box of thought-provoking worksheets and objects, which can be borrowed from the reception desk, and is available in English. In addition to this, the gallery's café is bright and welcoming and contains a small collection of toys, and the opportunity to climb upon the beautiful, wooden airship Gulliver that appears to float above the gallery is bound to be a highlight.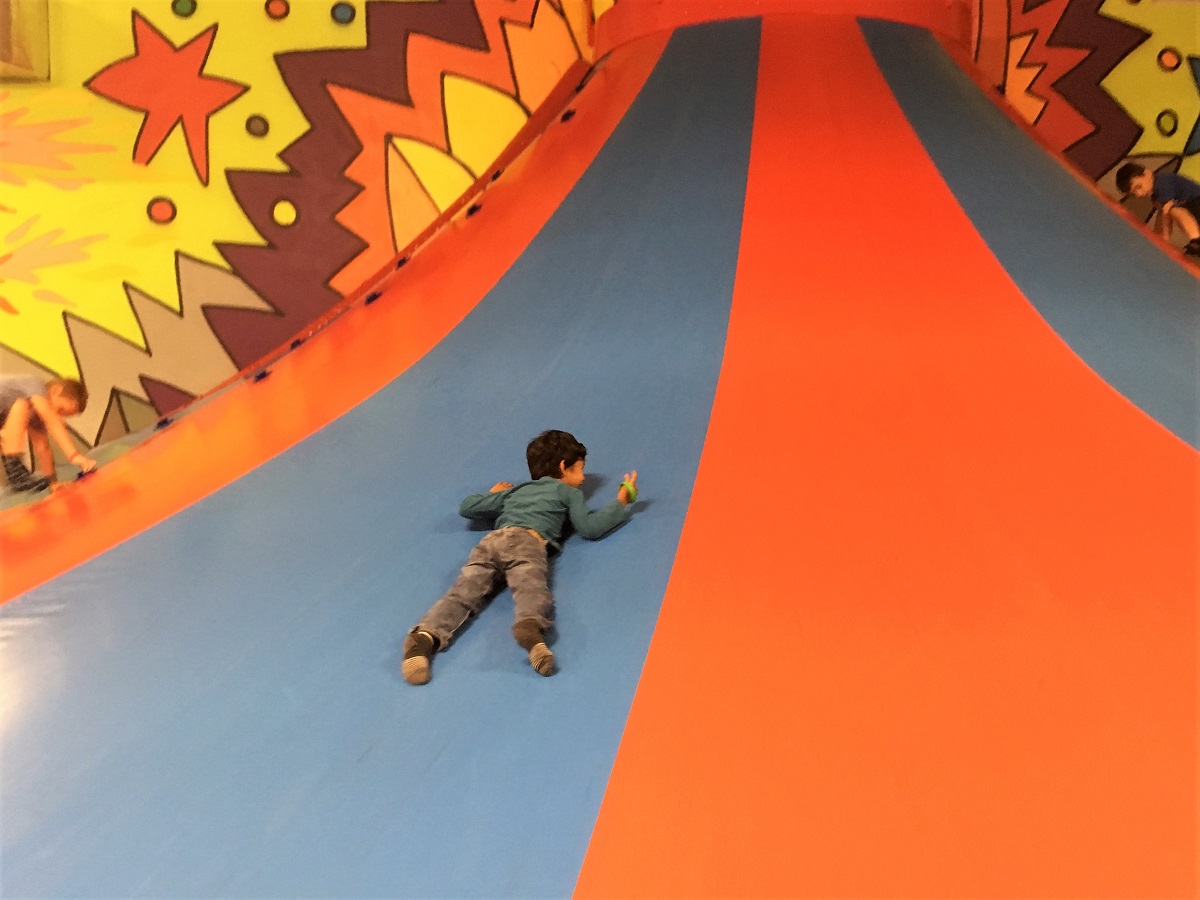 If your little one has woken up with an extra spring in their step, and you are not sure that this is the right day for museums and galleries, you may be best heading to this 6,000 m² indoor playground instead, situated in a retail park in Zličín. With a play area for toddlers, and large climbing structures, trampolines, bouncy castles and huge slides for bigger kids, this is a great place to burn some energy on a cold or wet day. The price varies, depending on your age and how long you choose to stay – although all day entry offers the best value, and to save yourself a few korunas remember to bring your own socks. The café on site offers both snacks and larger meals of varying quality, but as the entry is for one time only, it is worth noting that it isn't possible to leave for lunch then come back in. If you do decide you want a change of scene though, there is also an IKEA next door with a small play area and family-friendly restaurant.
To reach the park you can catch the No 180 bus from Dejvice, although by far the quickest and easiest route is to travel by car or taxi.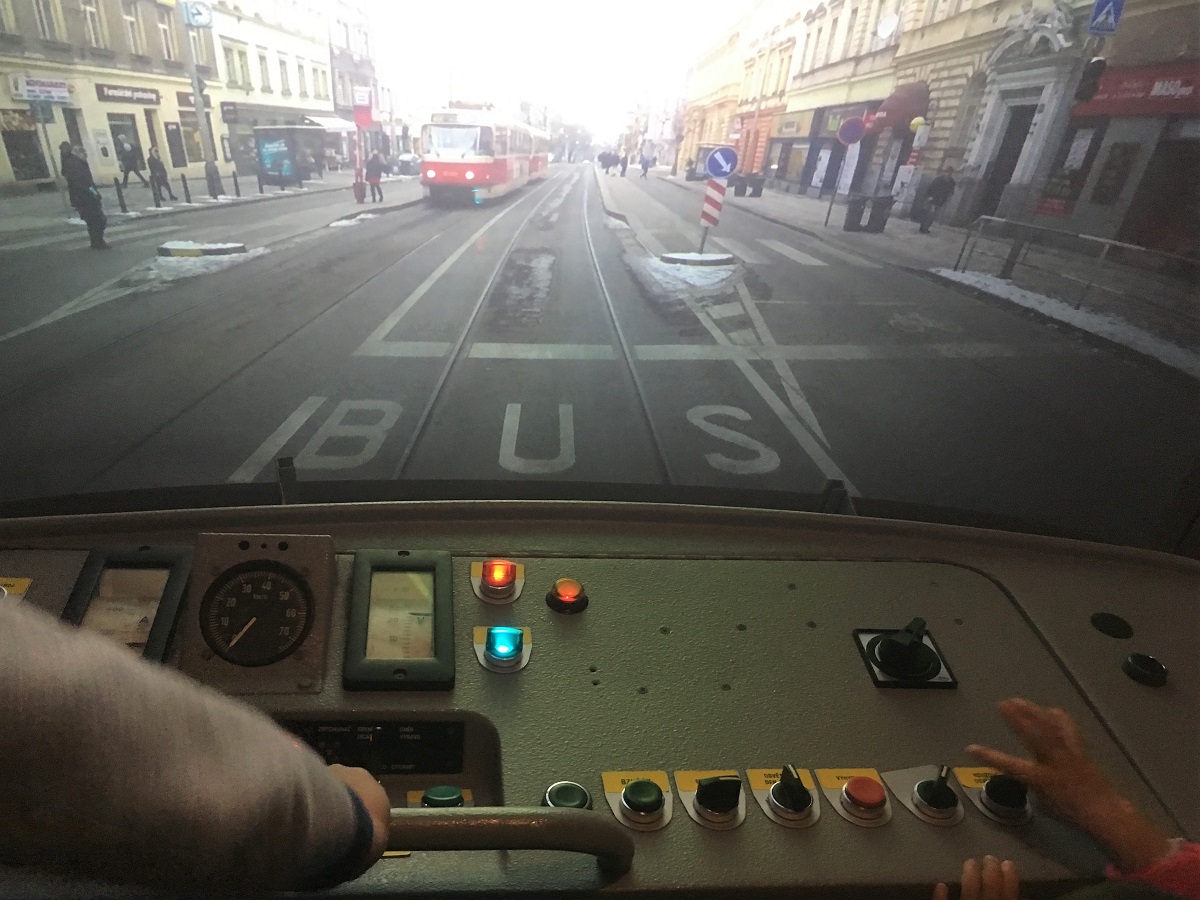 If you've ever fancied getting your hands on one of those beautiful vintage Prague trams and taking it out on the tracks, a visit to this marvelous interactive model railway is just the ticket. With train, tram and bus simulators – as well as hundreds of metres of miniature railway looping around model Czech landscapes – this place is every transport enthusiast's heaven.  In fact, even if you don't have any train spotting credentials, it is hard not to be carried away by searching for all the trains chugging down the track, and of course, kids will relish pressing the various buttons, as well as letting off some of their own steam in the small soft play-area. A visit takes approximately 2 hours, and although there is no café on site, there are designated seating areas where you are welcome to snack or picnic. This certainly isn't a super cheap morning out, and the lack of natural light can start to get a little overwhelming – but it really is a novel treat, and as it is within a very easy walk of Andel Metro and tram stations, it makes a perfect rainy-day pit-stop.
To get a taste of a morning there, you may want to take a peek at this short video:
Snack on popcorn and watch a movie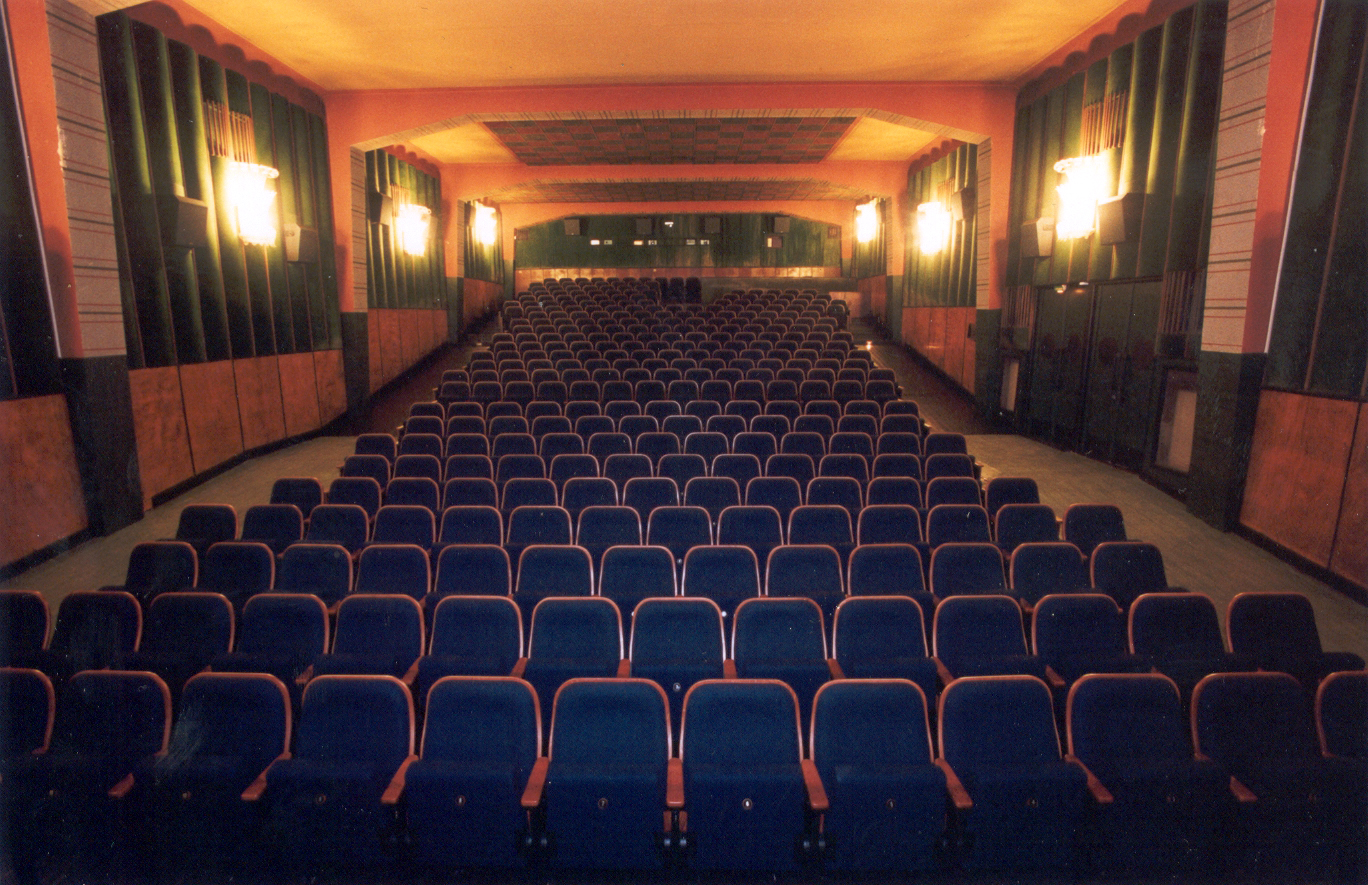 Photo courtesy of Kino Aero
Prague has many beautiful cinemas, although if you want to take your little ones to watch a children's film in English your options are, understandably, limited. However, Cinema City at Slovanský dům in the centre of town often shows a small selection of kids films in the original English version – just double check when you book that they haven't been dubbed, but just have Czech subtitles instead. Alternatively, it is also worth trying Cine Star in Andel too. For adults, this problem is more easily solved, as Hollywood blockbusters are almost always shown in the original English version, with Czech subtitles. And so if you have teenagers to entertain, you may want to head to one of quirky, independent cinemas such as Bio Oko or Kino Aero – where you will be greeted by retro charm and a good offering of both mainstream and arthouse films in English. It may also be worth noting that Bio Oko  has occasional baby-screenings, where parents can take their very little ones, and relax for a blissful hour or so, whilst watching a film.
Find a detsky koutek in a shopping mall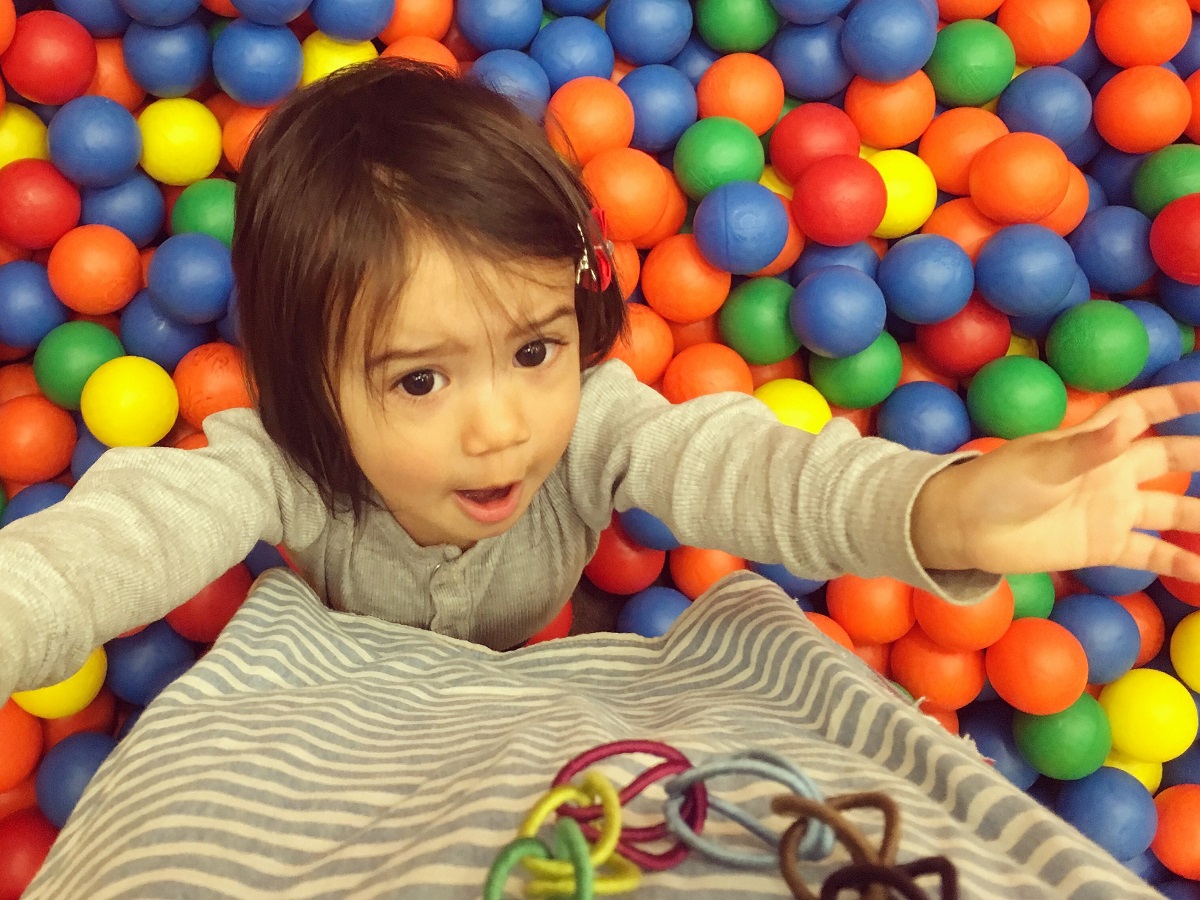 A shopping mall may not sound like a toddler's paradise, but happily many of Prague's bigger malls come with a detsky koutek (child's play-area) attached. These are best suited for fives and under, and usually feature a combination of toys, ride-ons, some small slides and a ball-pit. The prices vary, but it is usual to pay by the hour and some of the centres offer babysitting for children aged three or over. TimeOut Plus runs many of these corners; the one on the first floor of the Novy Smichov Shopping Centre in Andel is large, clean and easy to reach from the centre of town.
Alternatively, Detsky Svet runs a number of play-areas too, with the small but well-stocked one at OC Atrium Flora being a popular choice, located next door to the Flora Metro station (Line A). And further away from town, OC Letnany and OC Sestka shopping malls both have good-sized free and paid play areas.
Ride the carousel at Hamleys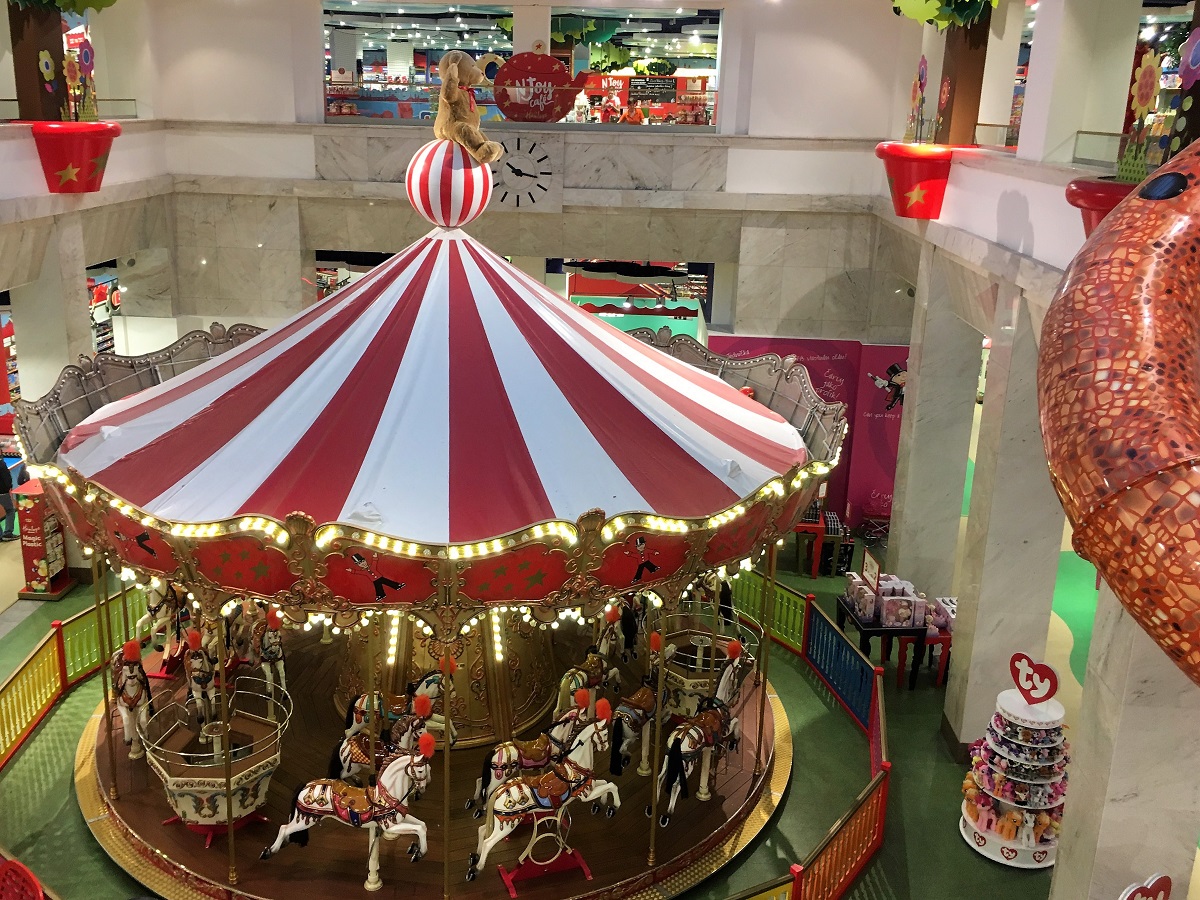 If you find yourself near Wenceslas Square on a cold or wet day, a trip to this huge toy store might just be the thing to brighten things up. The shop is not only packed with a mind-boggling range of toys to admire (I always warn my two they won't be able to buy anything beforehand unless they have some birthday money to spend), but there are also some attractions on offer, including a beautiful Venetian carousel, a mirror maze, a water play area, and a large Lego car racing track. Add to this a small indoor play-ground, a spiraling snake slide that chutes you between floors, and a new (and slightly random) addition of a butterfly garden – and you have yourself a hugely child-pleasing trip out. Some of the attractions do, understandably, have an entrance fee, and the shop can get busy, and begin to feel a little overwhelming after a while – but given the choice, this would always be one of my son's preferred indoor outings.
Scatter some skittles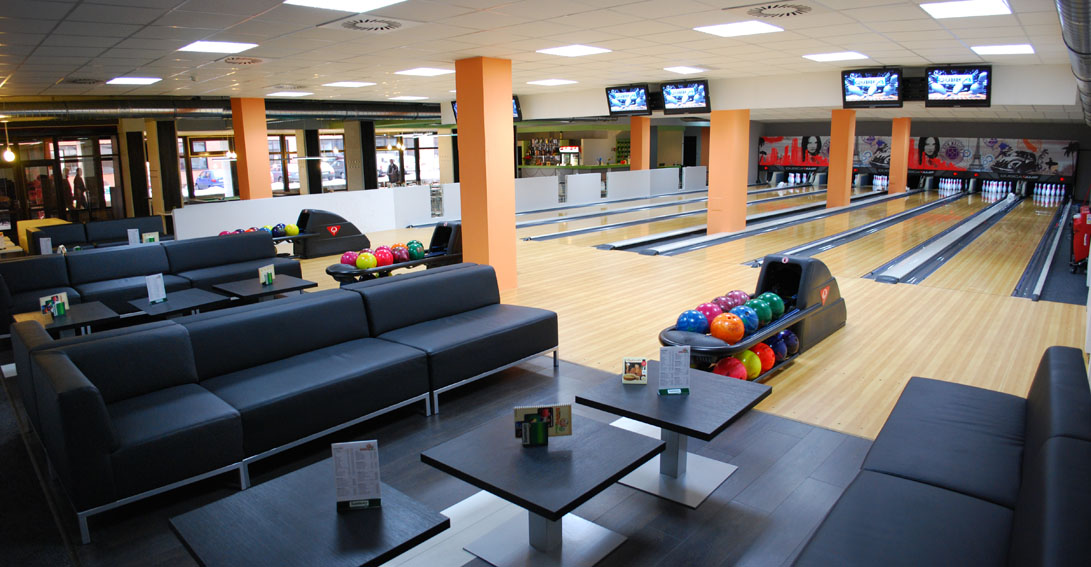 Photo courtesy of Bowling Celnice
Fancy an indoor activity that will please both little and big people? A trip to one of Prague's family-friendly bowling alleys might be a perfect solution. Bowling Celnice, in the centre of Prague, and Bowling Dejvice, in one of Prague's leafy suburbs, are both part of the same chain and have lanes with bumpers and shoes in the smaller sizes. Both alcoholic and soft drinks are served, and the food menu contains small snacks as well as paninis and pizzas. As both alleys are on the small size, reserving, rather than just turning up, is probably wise.
Become absorbed in a new world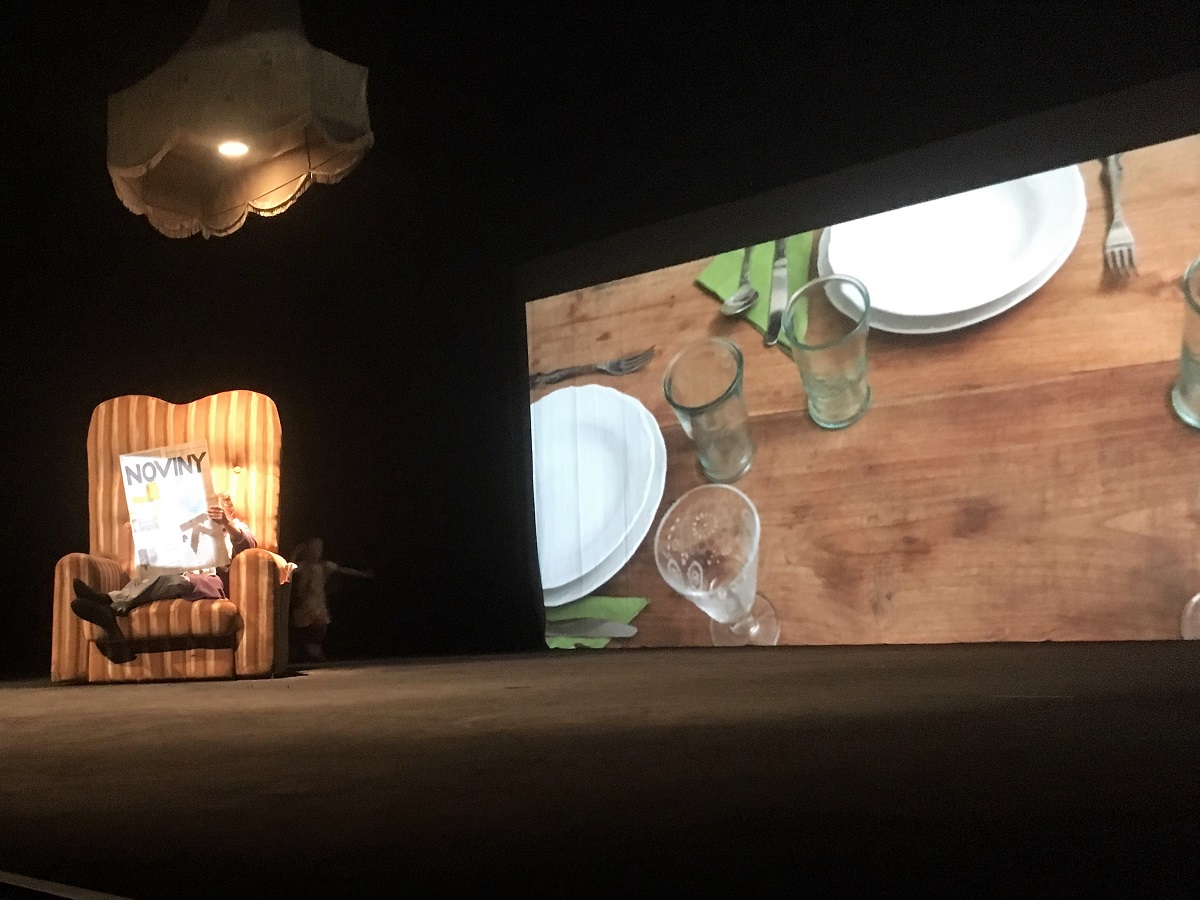 Prague is home to a vibrant theatre scene, including many magical children's productions. Of course, all are in Czech – although with lots of physical humour and puppets, music and dance – many children will still enjoy the spectacle, even if they can't follow the dialogue.
The National Theatre has a whole programme of child-friendly opera, ballet and drama – and helpfully gives a recommended age for its shows, as well as reduced ticket prices for under 16s. The multimedia Laterna Magicka productions at the New Stage may be particularly accessible for non-Czech speakers; both me and my 6-year-old son adored a recent production of As Far As I See – which contained well-pitched knockabout humour, enchanting dance and a brilliant interplay between the video screen and the stage.
Alternatively, Divadlo Minor is a theatre specifically for children. As well as having performances for all kids of all ages – including babies and toddlers – it has a wonderful, colourful play-area for a pre and post-performance explore. Just be warned that tickets often sell out within hours, and normally go on sale on the 15th of the month. Other family-friendly options include an early evening family performance at the National Marionette Theatre in the Old Town, or heading to the cool district of Holešovice for an afternoon puppet show performance at Jatka 78. Older kids and teens may also enjoy the modern, avant garde circus performances here.  And then, of course, there is the theatre in Dejvice dedicated to the famous Czech puppets, Spejbl and Hurvinek – although something of a Czech institution, these plays may be a little long and involved for children with no Czech and wriggling tendencies.
Design your own decorations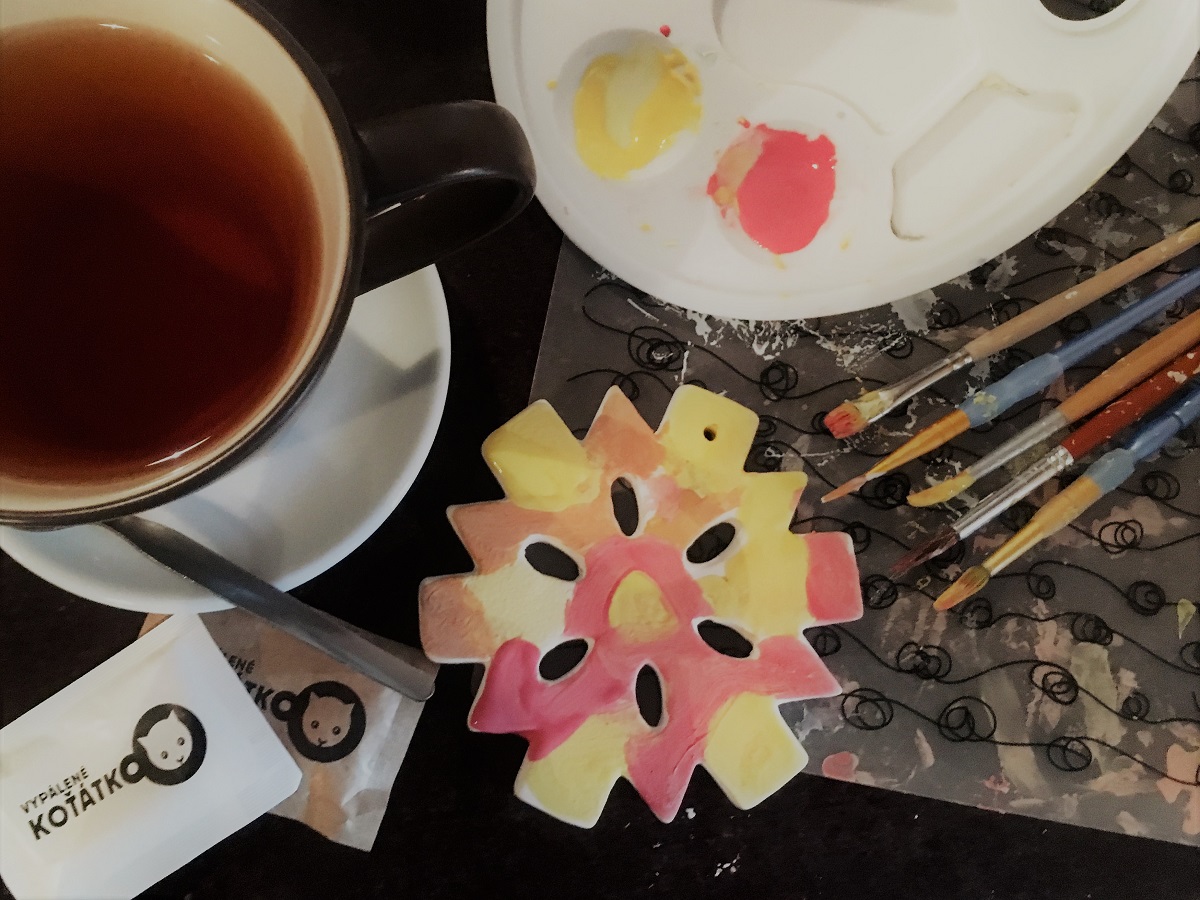 Taking your little tikes into a room full of breakable pottery may sound like a recipe for disaster, but a trip to one of Prague's family-friendly pottery cafes can be the perfect antidote to a cold, dull morning. Vypálené Koťátko (or the Burnt Kitten) is a lovely, creative haven just north of Prague Castle, where you and your brood can choose from a range of plates, bowls and decorations to paint and have fired, before enjoying a drink and slice of cake. There is also a very small, carpeted play area here, and some colouring equipment, for those teeny tiny hands that you really don't trust near the ceramics. We all adored coming here last year in the run up to Christmas to paint our own tree decorations – a perfect keepsake for years to come. Just be aware that you normally must return a few days later to collect your finished piece.
Alternatively, if you are looking for something around the Vinohrady district,  Kavárna Maluj has discounted prices for children on Tuesday – Friday between 10.00 – 13.30.
Take the plunge

This photo of Aquapalace Prague is courtesy of TripAdvisor
It may seem counter-intuitive to dive into a pool of water when it is wet or cold outside. Well, that's my excuse for avoiding Prague's indoor swimming pools to date anyway, but it is a wrong I intend to right this year. This great article by Prague.TV lists almost all of the indoor pools here, with AquaPalace Prague, Aquadream Barrandov and Šutka Aquacentrum probably being the most child-friendly options – with paddling pools to play in and lots of slides from which to make a splash. And if you are looking for something a little more central, it is possible for non-guests to reserve a slot on Saturday or Sunday afternoons at the small, heated indoor pool at Hotel Julis on Wenceslas Square, which is great for a dip with babies and little ones. Just call +420 234 699 987 or email info@bazenjulis.cz a few days ahead to see what times they have available; the price for adults is 200Kcs for an hour and a half, and discounts are available for children depending on their age.
And so, as we head towards another winter here, I will of course be on the lookout for more indoor options, and you never know, this list may even grow a little by spring. Talking of which, please do let me know if you have a favourite place to hide from the rain or cold in Prague – I would be eternally grateful some more inspiration!
Oh and just to note that many of the websites listed here are mainly in Czech – if, like me, you are a non-Czech speaker, google translate will be your friend.
Pin it for later: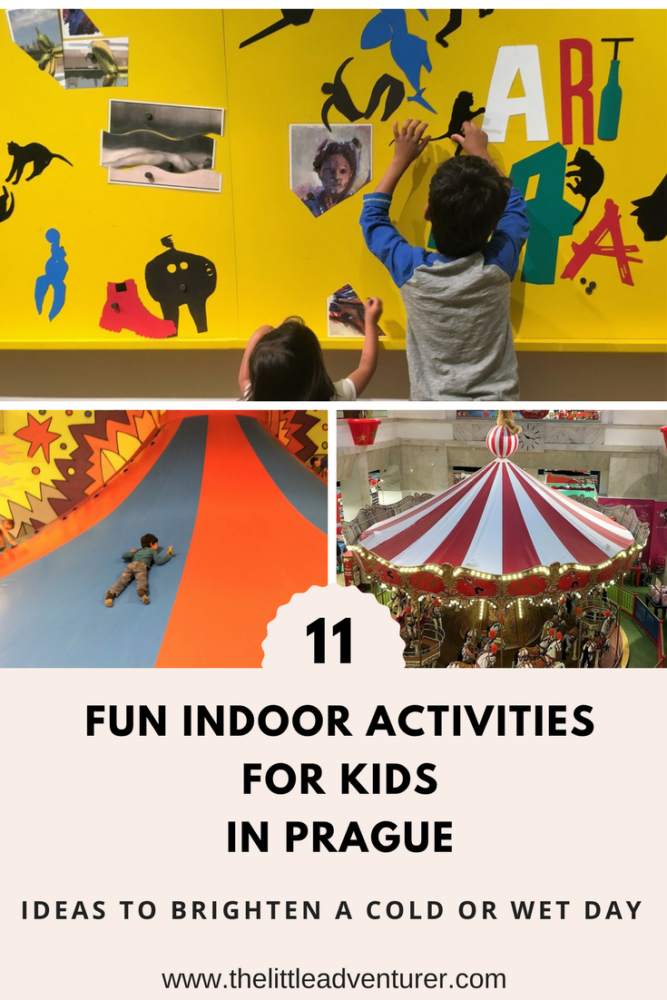 As seen in: