What would be the best collective noun for a group of parents? A yawn of parents, perhaps? Or maybe a drowse? Certainly, if you want to find a group of sleep experts, you probably need not look much further than the local playground and find some mums and dads clutching their takeaway coffee cups. Here are a group who can spot a baby sleep cue a mile off, understand all-too-well the dangers of over-tiredness, and can tell the difference between a nightmare cry as opposed to a night terror cry whilst groggily finding their way across the house in the dark. Having not spent very long thinking about it at all before, I suspect most parents devote a large amount of time, during those early years at least, consumed with thoughts of sleep, endlessly plotting how to get a little more shut-eye.
I must admit, I'm never entirely sure we've ever had it sussed in this house, especially with my littlest sleep thief. But although our bedtimes often go awry, there is one part of the bedtime routine that I always cherish: the curling up with a book to share. Here are a few that have become favourite bedtime companions over the years:
For the very little
Goodnight Moon by Margaret Wise Brown and Clement Hurd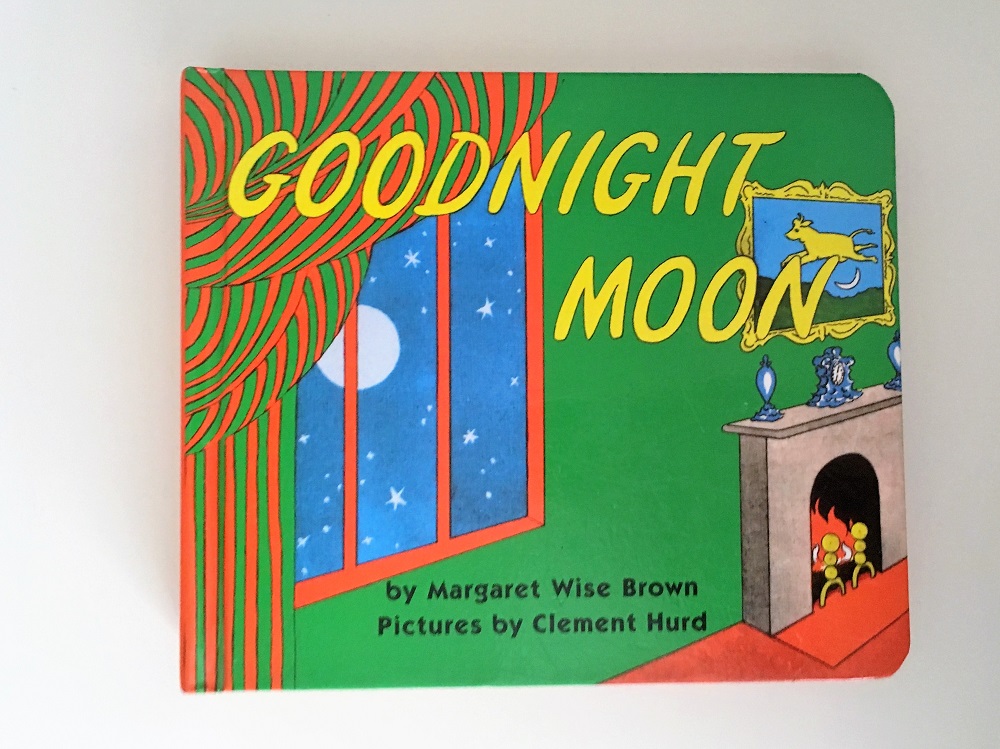 Possibly the most enchanting bedtime book we own, this classic is such a joy to read out loud. Much has been said and written about the bold – verging on avant garde – interior design choices of the bedroom depicted in the book. And why exactly is there a mouse being allowed to run free reign across a child's bedroom? But of course, that all adds to the quirky charm. Why I think my young children have loved this book though, is that both the lilting rhythm and familiarity of objects which you are encouraged to spot, build a sense of comfort and security. So, as the lights in the illustrations gradually dim, you too feel ready to snuggle up and close your eyes. If babies had a mandatory reading list: this would be on it.
Steam Train, Dream Train by Sherri Duskey Rinker and Tom Lichtenheld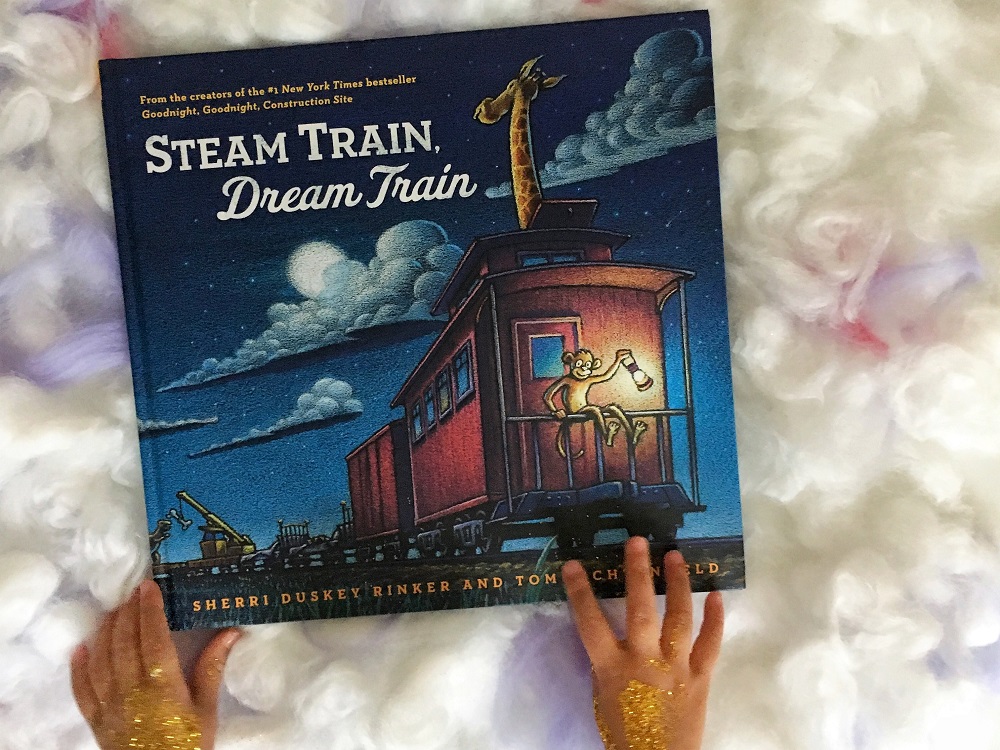 Another book to use beautifully muted artwork and rhythm and rhyme to lull little ones off to sleep, is this story of a steam train chugging towards to world of sleep. This magical night-time adventure is a pleasure to read, and also contains some lovely touches of gentle humour, with elephants squirting out paint from their trunks and juggling monkeys loading the boxcars with bananas, skateboards and hoops. Add to this, cranes, dinosaurs and cars, this book is a sure-fire toddler pleaser.
Say Goodnight to the Sleepy Animals by Ian Whybrow and Ed Eaves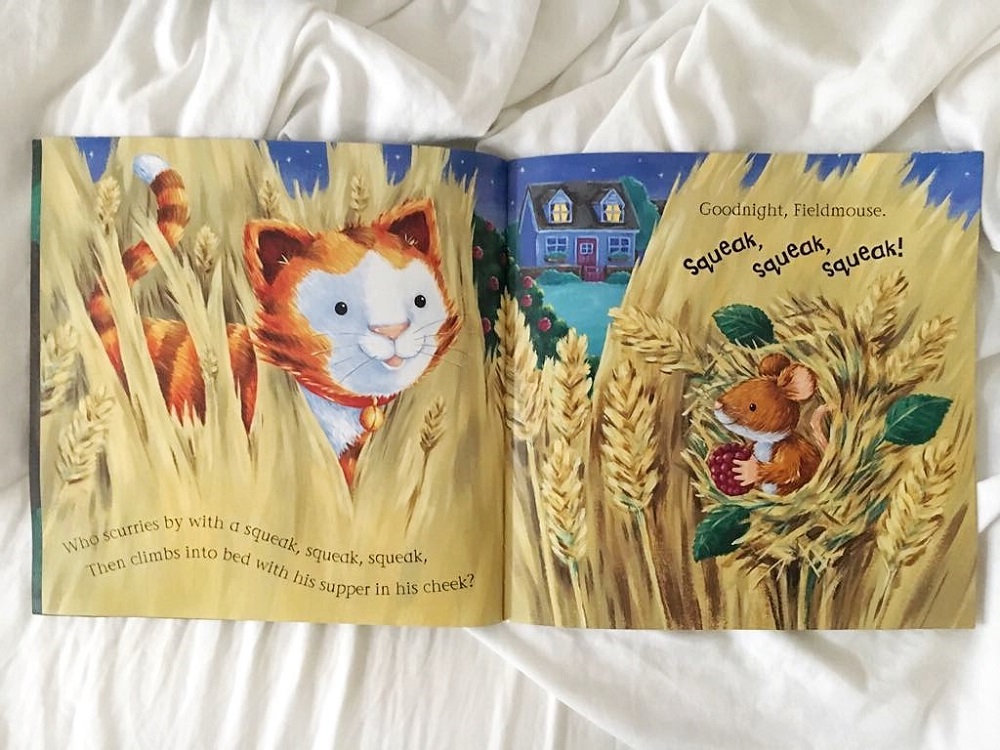 If you have a mini animal enthusiast to try and coax to bed, this is a very sweet book to share before lights out. A simple story of a cat making her way around a garden to say goodnight to each of the animals in turn, my little girl loves the cheerful artwork, as well as imitating all the animal noises. Goodnight, Barn Owl! Whit-to-woo!
Snuggle Bunny by Lambert and Goldhawk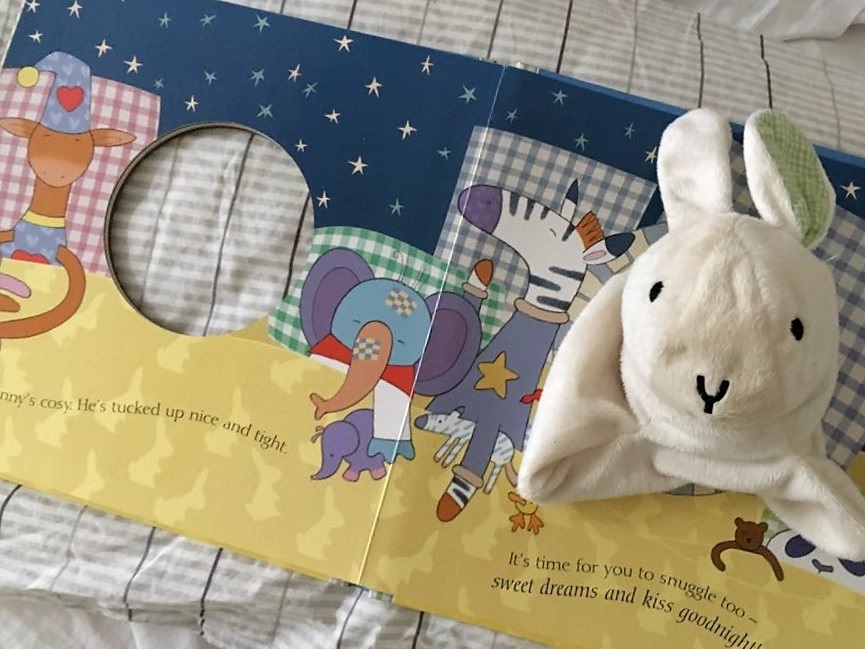 Another warm, endearing story for little animal lovers, is this tale of Snuggle Bunny and his friends getting ready for bed. With simple rhymes and familiar bedtime routines, this makes for a very cozy read. And of course, this is to say nothing of Snuggle Bunny himself – who is quite simply adorable. How can you resist giving him a bedtime hug?
Oh just to note the it says on the back of this book that this book is only suitable for over two year olds – which I'm guessing is because of the suffocation risk with the puppet. We have used this with our younger daughter, but only under supervision.
For the ever so slightly bigger
Let's Join In – A first book of bedtime stories by Shirley Hughes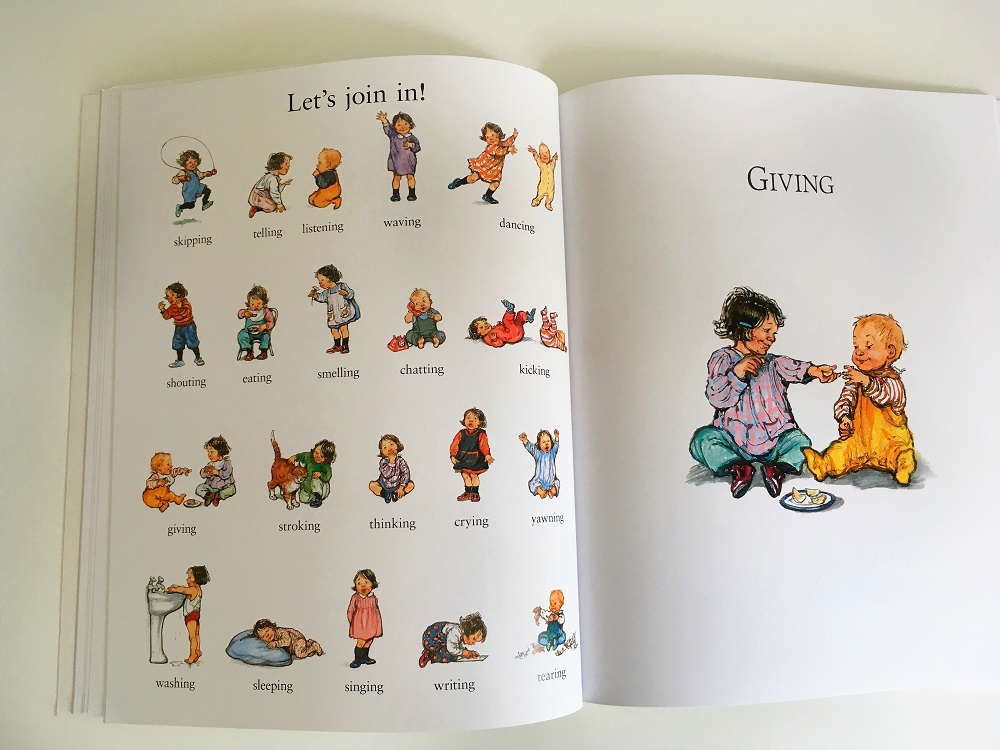 For older toddlers, I can't think of a more wonderful book to share than this collection of four simple stories relating to Hiding, Giving, Chatting and Bouncing. As with all of Hughes' picture books, the illustrations are vintage heaven, and are beautifully observed, containing much humour and warmth. As we follow Katie and Olly through their day-to-day routines, we see glimpses of the joys, bumps, frustrations and magic of childhood. With each chapter beginning with a page of illustrated verbs, this is a great way for children to join in and talk about what they have been doing that day, as well as make some plans for tomorrow.
Maisy Goes on A Sleepover by Lucy Cousins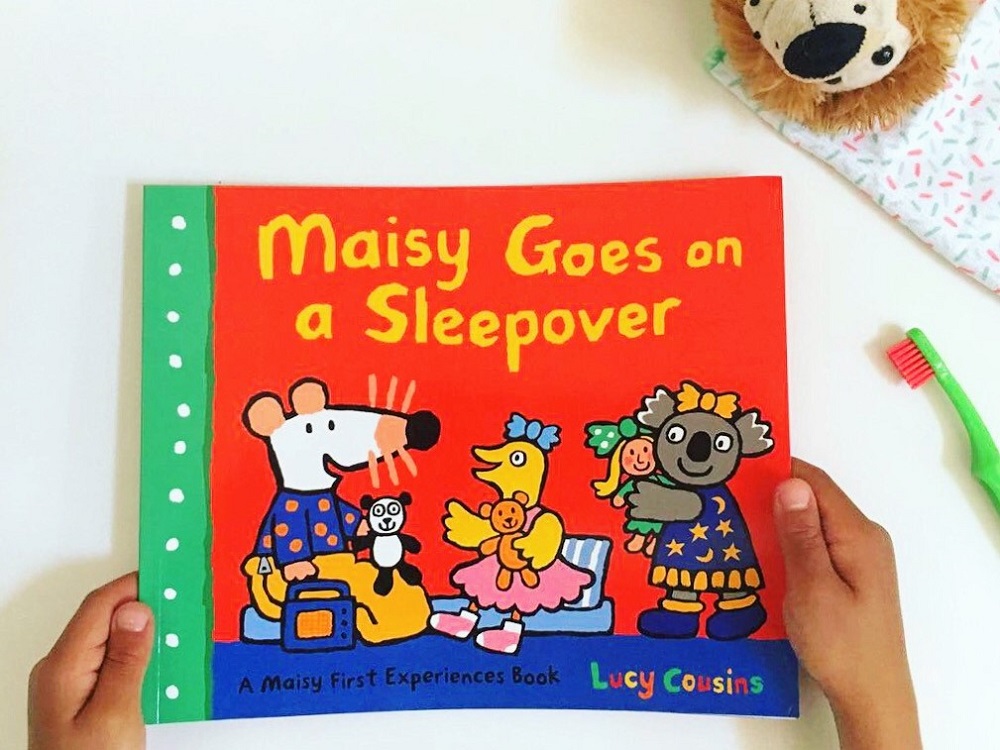 We've long been big fans of Maisy in this house – well, who can resist those bright bold illustrations, and those wonderful whiskers? And if you have an older toddler or preschooler who is about to embark on their first sleepover this cute, joyful book, which shows Maisy packing for her trip and enjoying her time away from home, may be just the thing. Well, I guess there's nothing better than receiving a little reassurance from an old friend, is there?
The Land of Nod by Robert Louis Stevenson and Robert Hunter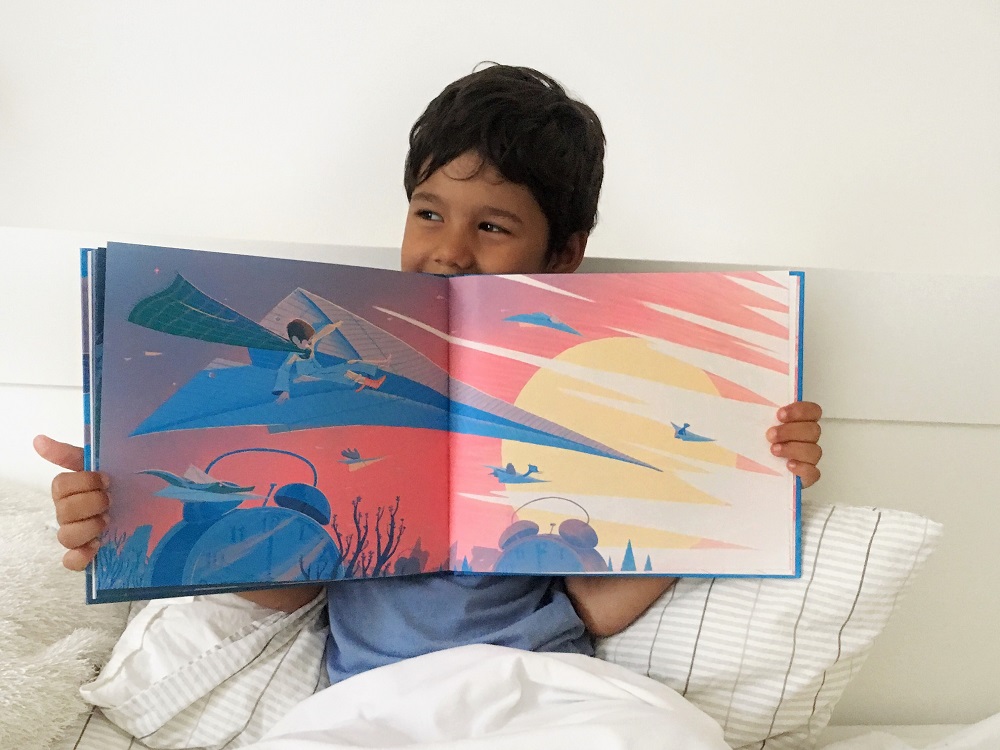 I think this book might be one of the most beautiful books we own. A illustrated version of Robert Louis Stevenson's poem, it depicts a boy who is trapped at home due to a broken leg, but finds an escape each night into a marvelous and extraordinary dream world. Short but sweet, this is also a book you can get lost in. The verse combined with the vivid and beautiful illustrations show us the power of imagination, and has also been helpful in helping my son understand that dreams don't have to be feared, but can be amazing adventures from which we return.
Eliot – Midnight Superhero by Anne Cottringer and Alex Smith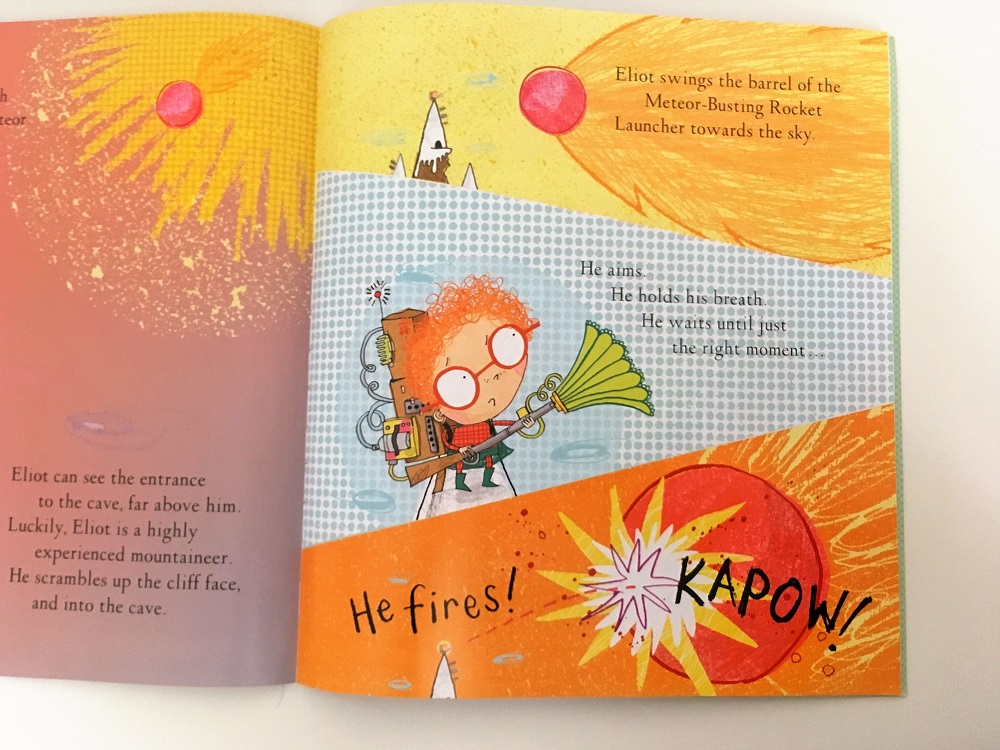 This funny, charming picture book is another one to depict night-time as a grand adventure – this time of the super hero variety. As all the adults observe, Eliot is a quiet boy – but this is because he is expending all his energy at night taming escaped lions, towing ships in danger and saving the world from meteors. This can be read as a straight-forward adventure story, but slowly my son started to spot all the objects on the final page that give clues to the fact that maybe the action belongs more to Eliot's imagination than real life.  A very lovely reading moment, as he began to become aware of the fun and subtle games that books can play.
Sleep Well, Siba & Saba by Nansubuga Nagadya Isdahl and Sandra van Doorn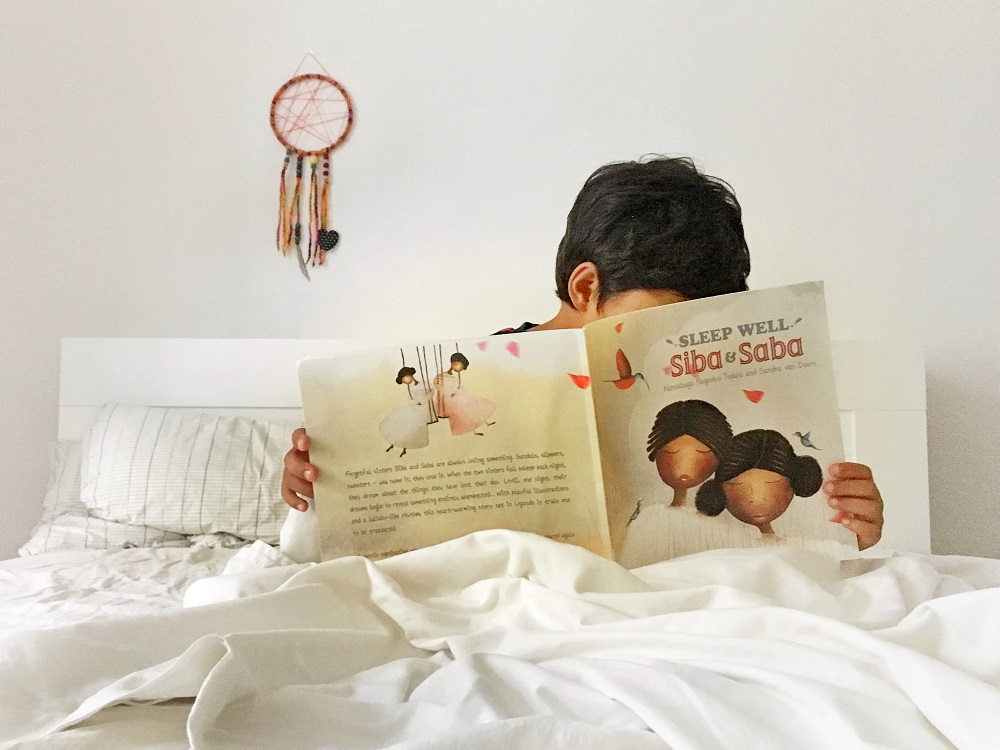 This delightful book, set in Uganda, depicts two sisters who spend their night time dreaming about the many things they manage to lose during the day. Until, one night, they instead begin to dream of their future. Chocked full of colour, warmth and love, and told with a lilting rhythm, this story also has a playful humour at its core, with many beautifully-observed moments and details to enjoy in the wonderful illustrations. My son has especially enjoyed trying to spot the many lost things that are scattered throughout the pages, as well as following the story of the sister's very funny pet dog. Like all the best picture books: an effortless pleasure to read out loud, but with a depth and charm within the artwork.
And so, of course again, far from a comprehensive list – but a selection of some of our cherished bedtime reads.  Please do leave a comment if you have a good bedtime book to recommend – and parents with older children, do reassure me that the bedtime book cuddle up will last for a few years longer at least!
Pin it for later: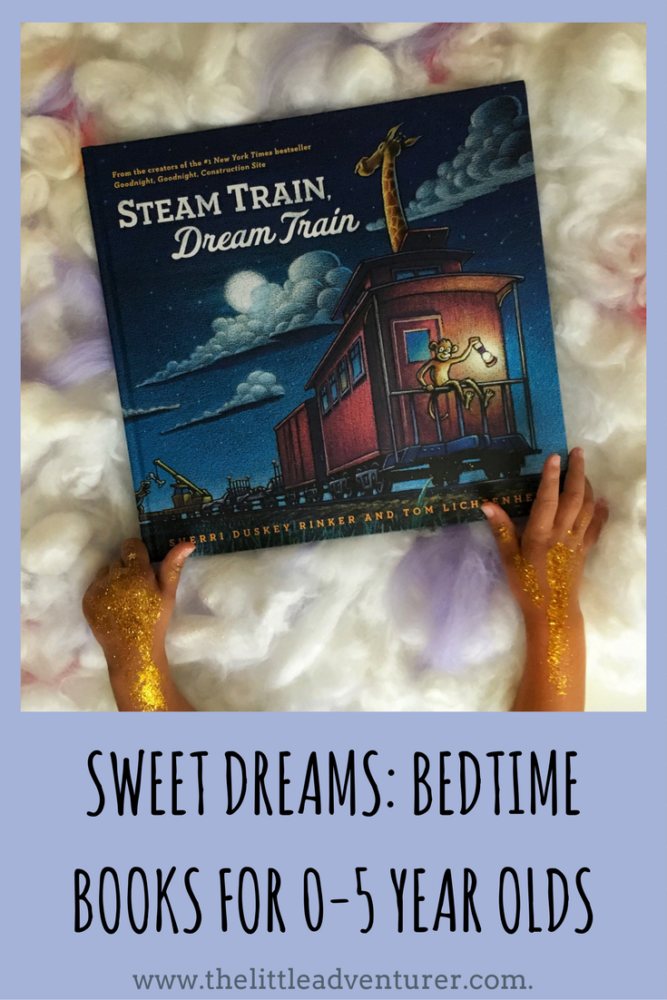 Disclosure: There are affiliate links in this post – this means that if you choose to use this link a small amount of money will go towards supporting the blog, at no extra cost to you. Also, some of these books were kindly provided by the publishers for review purposes: all opinions expressed are entirely my own.