On first hearing that the Swedes have a special word for pausing to enjoy a coffee and a sweet treat, I suspected that me and Stockholm would get along just fine. I simply loved the idea of fika – that slowing down and making time in your day for a little indulgence, before life's demands engulf you again. Turns out, I loved it in practice too. What can I say – I'm a sucker for a cute café, a hot drink and cardamom bun. And unsurprisingly, the rest of my family were too. In fact, if anyone knows the importance of pausing for a snack and a drink, it's a toddler.
And it wasn't just the fika we liked. Full of character, welcoming and serving great food – Stockholm's cafes and restaurants knew what they were doing. Here are some of the places we most enjoyed.
If you want to fika somewhere with true Scandinavian style, you may well want to visit one of the branches of this bakery cafe, which are scattered about Stockholm. This chain prides itself on its use of natural ingredients and traditional baking methods, and sells fresh-baked sourdough bread and a small but excellent range of sandwiches, pastries and buns. The cinnamon and cardamom buns were everything they should be – and the branch in Gamla Stan is ideally located for a sightseeing break.
Child-friendly? A high chair is available, and children are bound to love the treats on offer.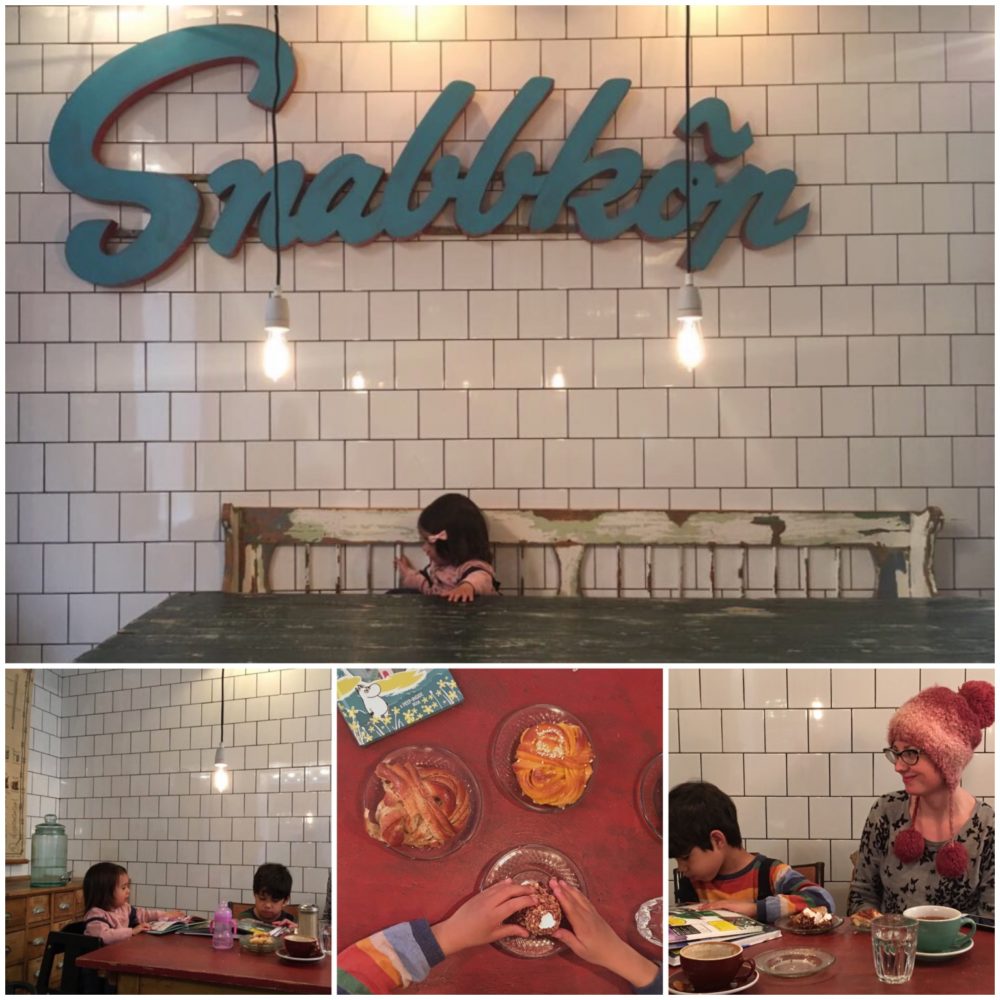 The Café Tram
Fika on the move? Why not! And could there be a better way to do it than riding upon the vintage café tram, whilst taking in the sights of Stockholm? The tram runs on Saturdays and Sundays, from mid-April until the third Sunday in December, and departs from Norrmalmstorg, a handsome square in the centre of town, making its way to Djurgården, the home of many museums, including the child-friendly Junibacken, the Vasa Museum and Skansen. It is possible to ride the regular vintage tram on this line, if you like, but if you jump in the car with the coffee cup on top you can nibble on sweet, sticky buns and sip on a cup of tea or coffee in the loveliest of surroundings. You can hop on and off as you please, but the ride from Norrmalmstorg to Skansen takes around 12 minutes in total, so be prepared to gobble your goodies up quickly, unless you fancy a round trip. Check the website for details of fares and times.
Child-friendly? Most kids will get a big kick out of riding the tram and enjoying the ever-changing scenery. There are of course no highchairs, and it was a struggle to get our pushchair aboard – although the staff were helpful and accommodating.
Rost
For a slice of local Stockholm life, this friendly place – which is part bistro, part motorcycle repair shop – is definitely worth the trip to Sodermalm. The menu consists of generously sized pizzas and rustic hotpots, and there is plenty on offer for meat-eaters, vegetarians and vegans alike. The interior is a vintage delight, and there are regular music events that pull in a warm and sociable crowd (cue crowd singalong).  Just be warned, it is best to visit the website for opening times, as the restaurant often closes over public holidays, and will be closed for all of July this year.
Child-friendly? There is a high chair for little diners, and most children will delight in being able to peek through the glass to the motorcycle repair shop. The free retro pinball machine is great pre-dinner entertainment too.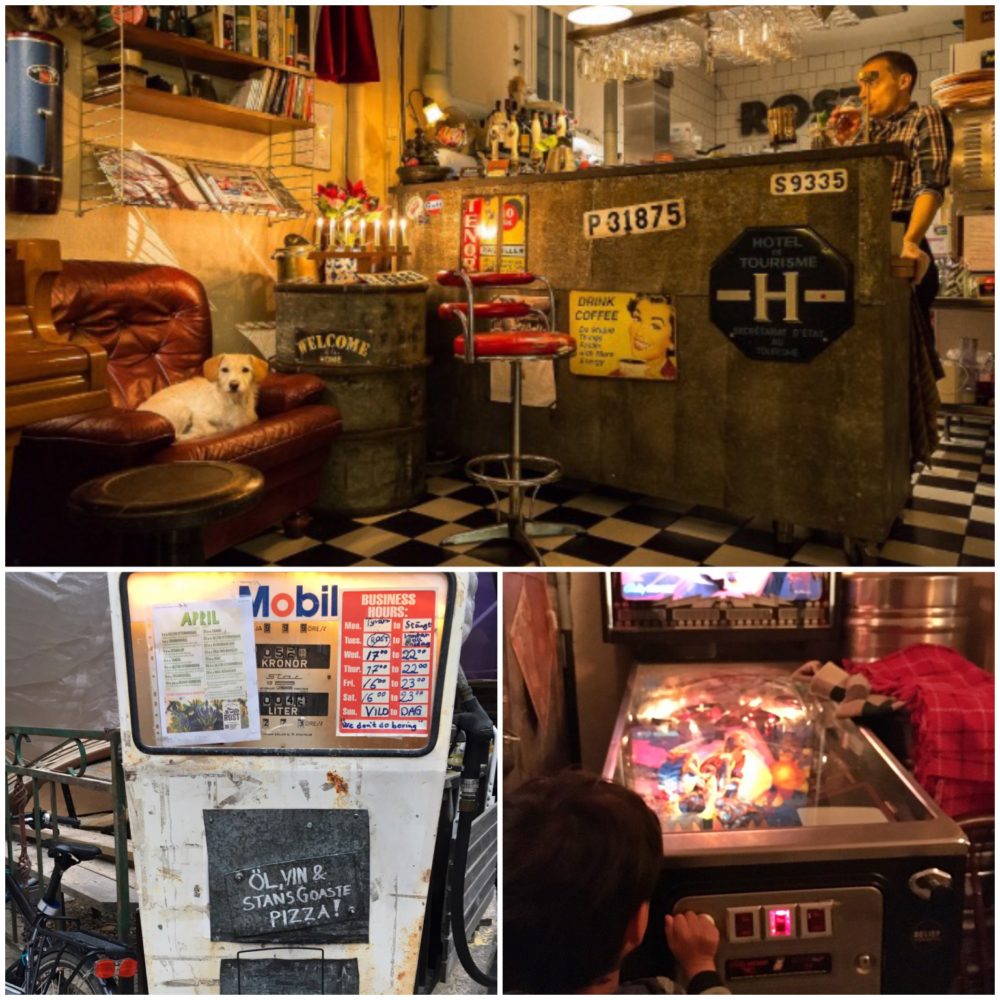 Top photo credit: Rost
If you are after a high-quality meal with a breath-taking view, a visit to the restaurant in this photography gallery should be high on your list. The menu here is focused on green, organic and local produce, and the dishes on offer are centered around vegetables with meat and fish as an additional extra. The weekend brunch allows you to graze to your heart's content at the three-station buffet, and although the cost is not insubstantial, it includes entrance to the museum, and of course a chance to admire the cityscape through those panoramic windows. Booking ahead via the website is recommended, although if you want something more casual you can always visit the café here as part of your museum trip.
Child-friendly? There are highchairs available, and under 3s eat at the brunch buffet for free, with a reduced rate for children aged under 13. Although the restaurant feels grown-up, the staff are welcoming to children, and the chance to go up and down to the buffet selecting their food should keep most little ones entertained, at least for a while. Requesting a table by the window would also work well, so children can watch for boats. Older children and teenagers may well enjoy spending some time in the gallery itself.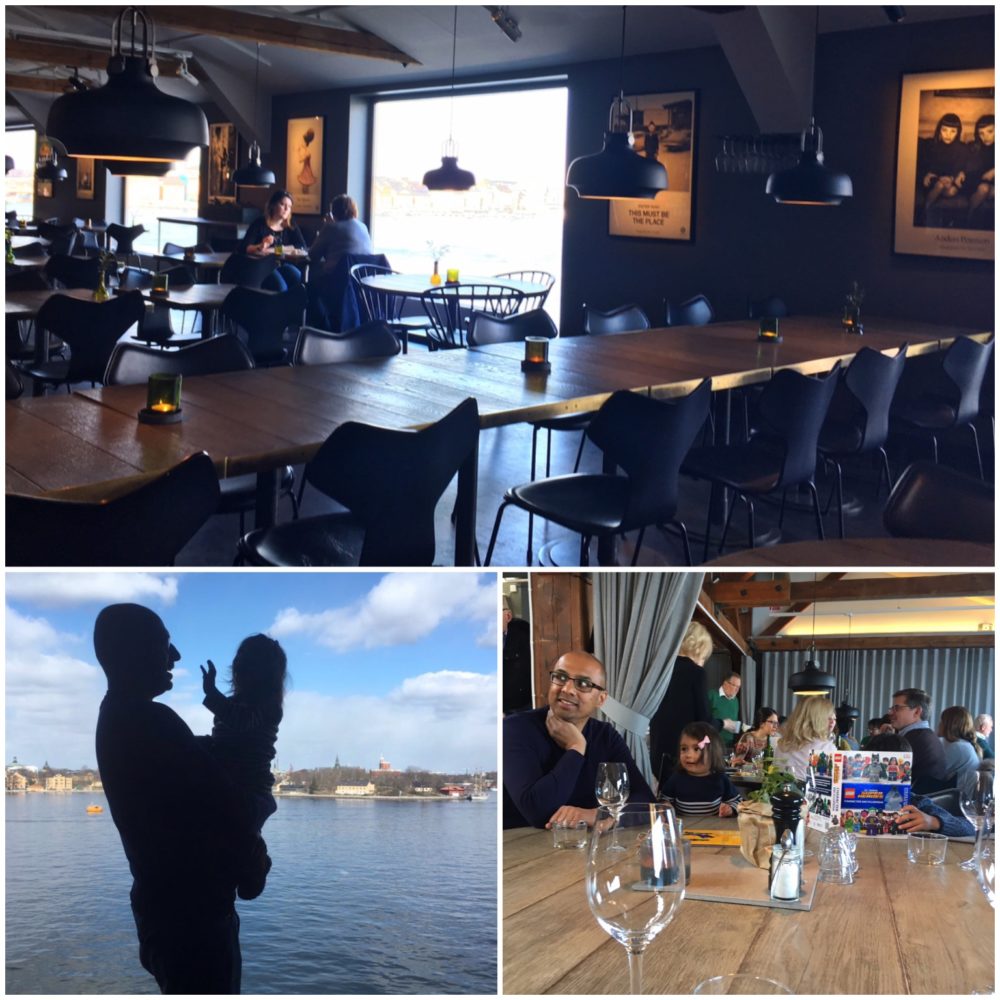 Vete-Katten
Fragrant and stylish, this patisserie, just a few blocks walk from Stockholm's central station, is a wonderful place to begin or end your Stockholm trip. Established in 1928, the interior oozes old-world charm and is chock-full of the most delicious pleasures (as well as, understandably, a fair few tourists). As well as the beautiful cakes – look out particularly for the prinsesstårta – there is a small lunch menu served daily, and outside the summer months you can take a break here for afternoon tea. It is also a great place to pick up an elegant edible gift.
Child-friendly? A high chair is available, and most children won't believe their luck if you let them choose from the cakes, pastries and desserts on offer.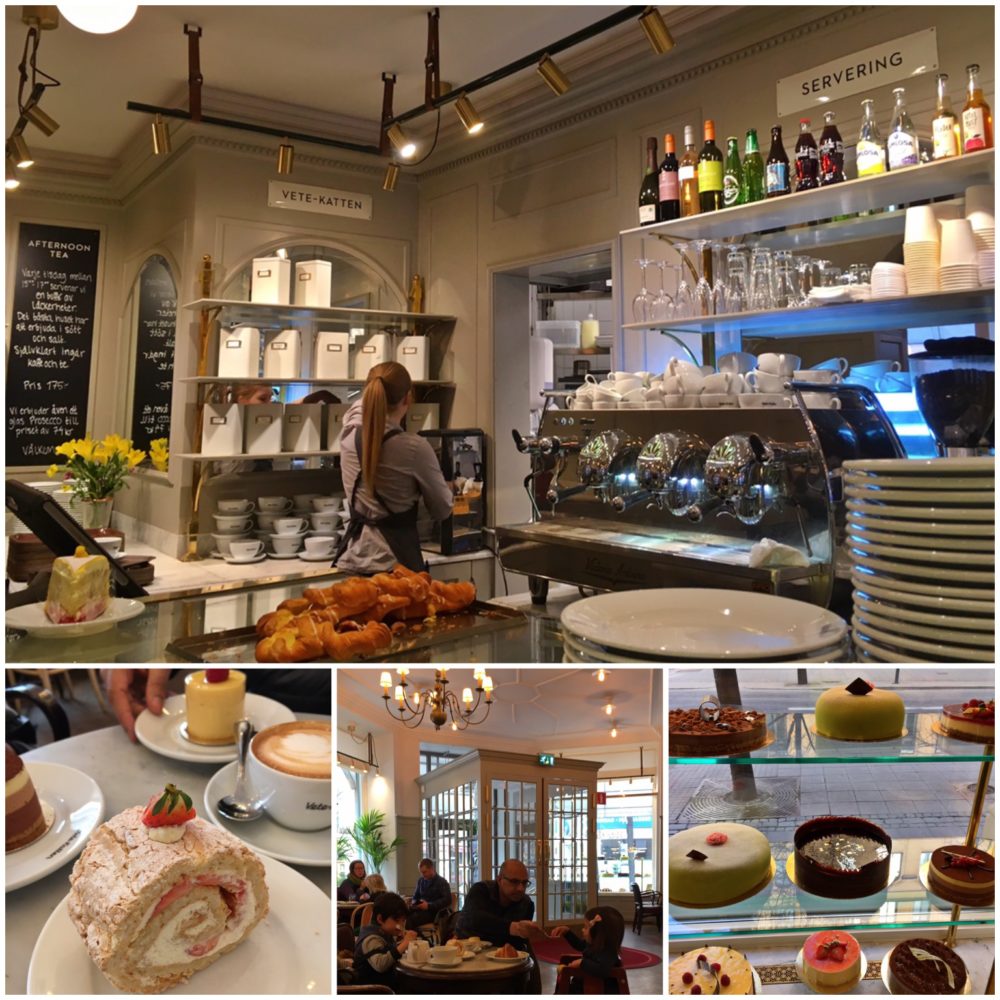 And so, enjoy! And please do have a bun or two for me! Of course, if you are looking for something fun, but also easy on your pocket, you can also check out one of Stockholm's food trucks. And for more ideas for family travel in Stockholm, you may well want to have a peek at this guide of our trip highlights.
Pin it for later: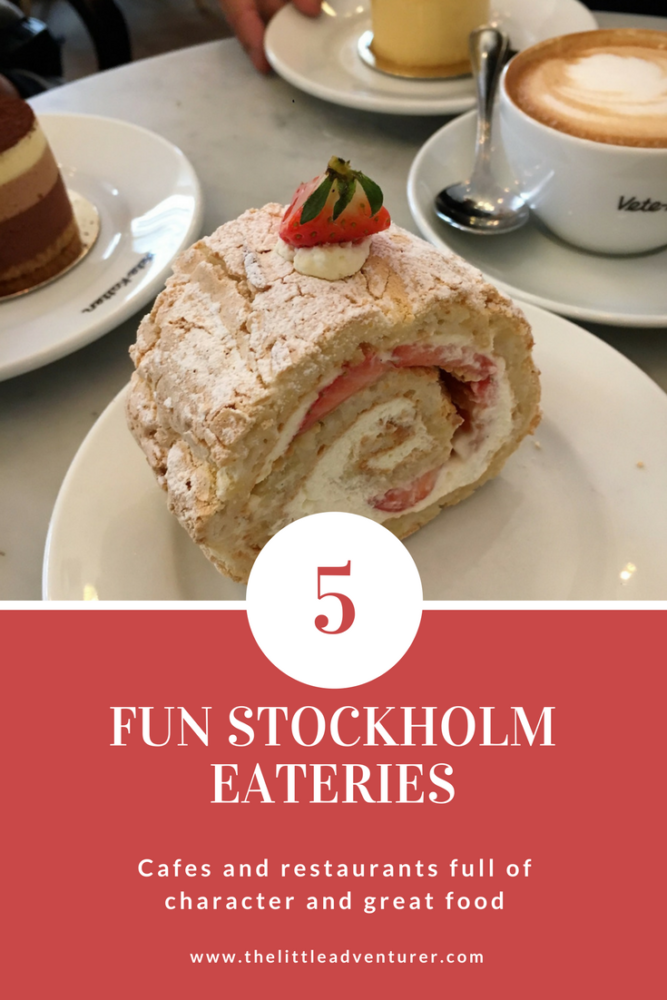 As seen in: